U.S. biotech firm Cerecin raises $30mn from Korean investors
Kang Doo-soon and Minu Kim
입력

2021. 10. 18. 14:00
글자크기 설정
파란원을 좌우로 움직이시면 글자크기가 변경 됩니다.
이 글자크기로 변경됩니다.
(예시) 가장 빠른 뉴스가 있고 다양한 정보, 쌍방향 소통이 숨쉬는 다음뉴스를 만나보세요. 다음뉴스는 국내외 주요이슈와 실시간 속보, 문화생활 및 다양한 분야의 뉴스를 입체적으로 전달하고 있습니다.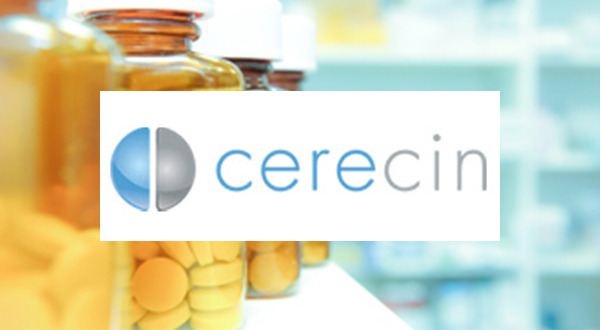 Cerecin, a global healthcare company under Swiss food giant Nestlé, has raised about 35 billion won ($30 million) from Korean institutions to become ready for Kosdaq debut next year.
According to sources on Sunday, the U.S. biotech firm dedicated to central nervous system drugs, recently completed a $30 million series II funding round led by K&T Partners. Other Korean investors participated in the funding round include Hana Financial Investment, Arche Investment, SK Securities, KB Securities, M Capital, Shinhan Investment, Partners Investment
Cerecin founded in 2001 produces Ketasyn which is a molecule for Alzheimer's, Parkinson's, and other age associated memory impairments.
The company expects the latest investment will help accelerate its Phase 3 clinical trials of Alzheimer's patients and Phase 2 trials of migraine patients around the world. Cerecin already named Hana Financial Investment as its underwriter for an IPO on the Korean secondary Kosdaq.
Cerecin plans to attract an additional 100 billion won in a pre-IPO funding round next year.
K&T Partners chief executive Kim Ki-gap, who was named as a new board member of Cerecin, said the investment by Korean institutional investors into promising overseas biotech firms like Cerecin and their IPO in Korea represents an bio investment market in Korea.
[ⓒ Maeil Business Newspaper & mk.co.kr, All rights reserved]
ⓒ 매일경제 & mk.co.kr, 무단전재 및 재배포 금지