LG Energy Solution to enhance battery supply chain in US
글자크기 설정
파란원을 좌우로 움직이시면 글자크기가 변경 됩니다.
이 글자크기로 변경됩니다.
(예시) 가장 빠른 뉴스가 있고 다양한 정보, 쌍방향 소통이 숨쉬는 다음뉴스를 만나보세요. 다음뉴스는 국내외 주요이슈와 실시간 속보, 문화생활 및 다양한 분야의 뉴스를 입체적으로 전달하고 있습니다.
S. Korean battery firm invests $30m in Australian anode material maker Novonix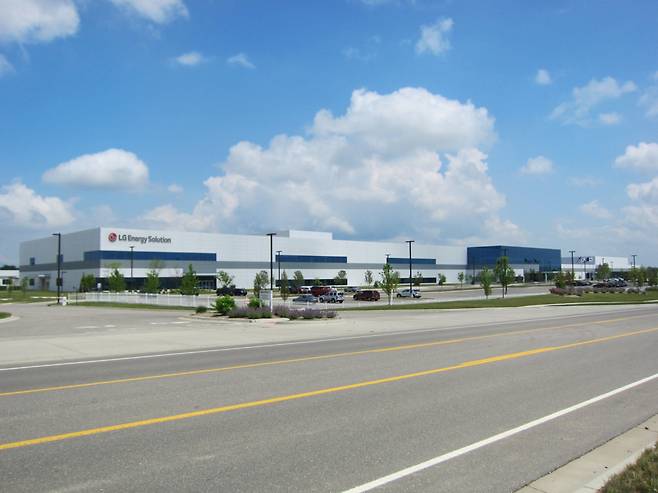 LG Energy Solution has joined hands with Novonix, an Australian battery materials and technology firm, to strengthen the supply chain of a core battery material in North America, the South Korean battery maker said Wednesday.
According to the announcement, LG Energy Solution signed a joint development agreement with Novonix to co-develop artificial graphite, a core anode material in making lithium-ion batteries for electric vehicles. Novonix also agreed to issue $30 million worth of unsecured notes to the Korean battery maker as the two sides look to build a strong partnership.
The two companies will enter a separate purchase agreement if they successfully develop certain products under the initial contract. In this case, LG Energy Solution will be able to buy up to 50,000 metric tons of artificial graphite anode material over a 10-year period from the beginning of mass production.
The latest collaboration comes as the Korean battery maker seeks to maximize the benefits it can get from the US administration's Inflation Reduction Act by expanding battery production and securing a reliable supply chain of battery materials in North America.
According to the Korea International Trade Association, Chinese artificial graphite anode materials accounted for over 90 percent of the entire import by Korean companies last year. As the IRA shuns Chinese materials in battery supply chains, Korean companies such as LG Energy Solution have been searching for alternatives.
"Our partnership with Novonix once again demonstrates LG Energy Solution's determination to establish a solid battery supply chain in the US, complementing our local manufacturing network to meet our customer's needs for IRA-compliant batteries," said Kim Dong-soo, senior vice president of procurement center at LG Energy Solution.
Novonix, which currently operates production sites in Tennessee, was selected for a $150 million grant by the US Department of Energy to support the Australian firm's expansion.
"We are excited to formalize our work with LG Energy Solution and establish the path for Novovix to become a supplier for LGES of artificial graphite anode material in the United States," said Chris Burns, CEO of Novonix. "This agreement demonstrates our leading position to establish a supply chain for high-performance artificial graphite for the battery industry in North America."
By Kan Hyeong-woo(hwkan@heraldcorp.com)
Copyrightⓒ Herald Media INC. All rights reserved.