CGBio inks deal for bone graft materials to rival monopolistic product in U.S.
Kim Si-gyun and Minu Kim
입력

2022. 10. 4. 15:12
글자크기 설정
파란원을 좌우로 움직이시면 글자크기가 변경 됩니다.
이 글자크기로 변경됩니다.
(예시) 가장 빠른 뉴스가 있고 다양한 정보, 쌍방향 소통이 숨쉬는 다음뉴스를 만나보세요. 다음뉴스는 국내외 주요이슈와 실시간 속보, 문화생활 및 다양한 분야의 뉴스를 입체적으로 전달하고 있습니다.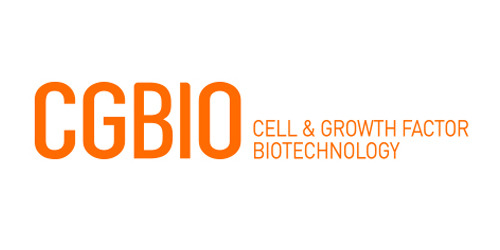 CGBio, a South Korean developer of synthetic bone grafts, has signed a deal to license its recombinant human bone morphogenetic protein-2 (rhBMP-2) bone growth materials to Nasdaq-listed U.S. medical device company Orthofix.
The materials sold under the brand name of Novosis emerge as a rival to a monopolistic bone graft product from Medtronic whose annual sales surpass $30 billion.
Under the deal, CGBio is eligible to receive up to $28 million, including royalty and milestone payments from Orthofix, the Korean company's chief executive Yu Hyun-seung told Maeil Business Newspaper in a recent interview.
It is important to note that the contract with Orthofix is not simple royalty-based, but covers the supply of finished products, and U.S. sales may exceed $5 billion over the next 10 years after 2027 once clinical trials are completed, Yu said.
Orthofix founded in Verona, Italy and headquartered in Texas, USA is led by Jon Serbousek who took office in August 2019. The former Medtronic vice president was behind the creation of $1 billion sales with Medtronic's bone graft called Infuse, which became a monopoly product in the local market since FDA approval in 2002.
Yu decided to develop a product to outdo Infuse and developed Novosis under a state-funded program. Novosis is based on human recombinant bone morphogenetic protein derived from E. coli. When bone is damaged, it helps to create new bone by differentiating stem cells in the body into osteocytes.
In recognition of Novosis technology, CGBio was one of 2019 Maeil Business Newspaper IR52 Jang Young-sil Award winners.
Novosis has overcome the limitations of Infuse through an innovative drug delivery solution that maintains the efficacy with reduced dosage, said Yu, adding he is confident that the contract with Orthofix will help CGBio emerge as a global company that can compete with Medtronic in bone graft materials.
Novosis sales in Korea are expected to reach more than 10 billion won this year.
Yu studied inorganic materials at Seoul National University and obtained a doctorate in the field of material engineering.
[ⓒ Maeil Business Newspaper & mk.co.kr, All rights reserved]
ⓒ 매일경제 & mk.co.kr, 무단 전재, 재배포 및 AI학습 이용 금지