Itching to join nuclear power trend, Korea scrambles to manage radioactive waste
신하늬
입력

2022. 8. 15. 17:32
글자크기 설정
파란원을 좌우로 움직이시면 글자크기가 변경 됩니다.
이 글자크기로 변경됩니다.
(예시) 가장 빠른 뉴스가 있고 다양한 정보, 쌍방향 소통이 숨쉬는 다음뉴스를 만나보세요. 다음뉴스는 국내외 주요이슈와 실시간 속보, 문화생활 및 다양한 분야의 뉴스를 입체적으로 전달하고 있습니다.
Korea is eager to join the trend, but the country's 18,000-ton radioactive waste issue is still far from resolved.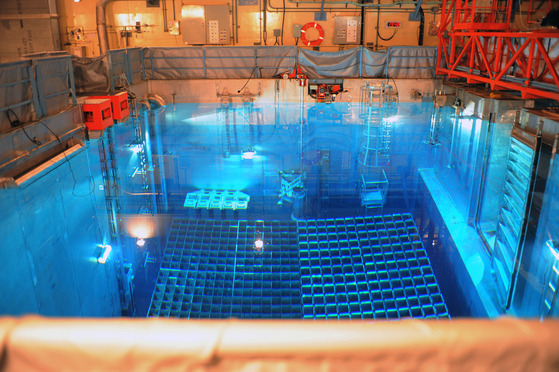 Nuclear power, once shunned due to its possible risks, is quickly reclaiming its spot as the next big thing worldwide amid rising concerns over energy security.
Korea is eager to join the trend, but the country's 18,000-ton radioactive waste issue is still far from resolved.
Since Korea began commercially operating its first nuclear power plant Gori unit 1 in 1978, the country's progress on radioactive waste disposal was sluggish at best, mostly due to conflict during the site selection process. Without so much as an interim storage facility for highly radioactive waste yet, used nuclear fuel has been piling up at temporary storage facilities inside power plants. And their storage capacity is expected to reach its limit starting 2031.
Recently, however, Korea decided to speed up its progress as the global energy crisis looms large.
On July 20, the government declared it would invest 1.4 trillion won ($1.1 billion) in highly radioactive nuclear waste treatment through 2060. On the research and development (R&D) road map released that day, the Ministry of Trade, Industry and Energy said that it will build an interim storage facility for high-level nuclear waste by 2043 and a deep geological repository — a final disposal facility constructed about 500 to 800 meters (1,640 to 2,620 feet) below the surface to bury the radioactive materials deep underground — by 2060.
"The R&D road map marks Korea's first blueprint for securing technologies crucial for the safe management of high-level radioactive waste," said Park Il-jun, the second vice minister of trade, industry and energy. "The government plans to secure the necessary technologies in line with the schedule provided on the road map."
In terms of nuclear waste transportation, Korea's technology is 3.4 years behind the leading nations such as the United States, Sweden and Finland. The storage technology is 5.1 years behind, the site-selection method for disposal facilities 7.1 years behind, and the disposal technique 8.7 years behind.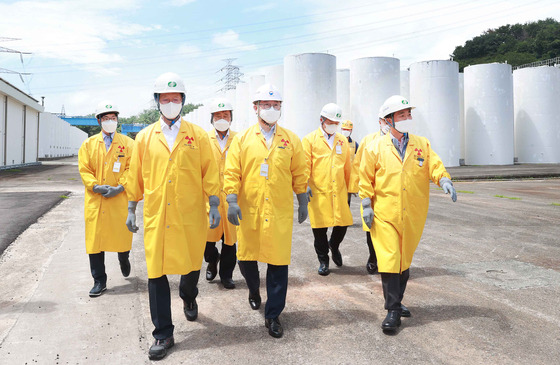 But the biggest challenge may lie in the site selection process, rather than the technological development.
Past attempts to solve the waste issue ended in vain time after time due to opposition from residents during the site selection process, and in 2003 even resulted in a bloody conflict in Buan County, North Jeolla.
Lawmaker Kim Yeung-shik of the People Power Party is planning to propose a bill to establish a nuclear waste management system, focusing on the site selection system, after the National Assembly opens its annual regular session in September.
"The main focus of the bill would be on securing the site for the final disposal facility, which is the most imminent issue," said Kim Sung-eun, the chief advisor at lawmaker Kim's office.
The government is expected to propose a related bill as well.
The government and the policymakers' move comes during the global shift toward nuclear energy.
The European Parliament on July 6 voted in favor of the European Commission's decision to grant a green label to nuclear energy, on the condition of securing an operational final disposal facility by 2050 for high-level radioactive waste.
High-level nuclear waste refers to spent nuclear fuel or other highly radioactive materials produced after uranium rods are irradiated inside a reactor.
Because spent rods are hot, they first need to be stored in cooling pools at nuclear plants and then transferred to dry cask storage if available. Both the wet storage and dry storage at nuclear plants are temporary storage facilities.
After being stored temporarily at the facility, the high-level waste is then transported to interim storage facilities for long-term storage of 50 to 100 years before being buried in underground repositories for the final disposal.
Two-thirds of the 33 nuclear nations have interim storage facilities for high-level waste — Korea does not. It took 19 years for Korea to build an interim storage facility for low- and intermediate-level waste in Gyeongju, North Gyeongsang, in 2014. There is a dry cask storage facility at the Wolsung power plant, but it is only a temporary storage facility, and the rest of the spent fuels are stacked inside cooling pools.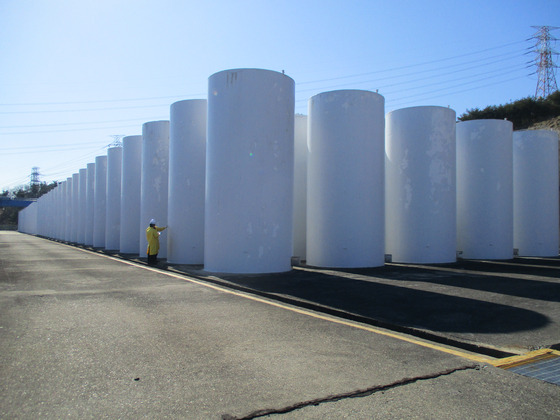 Meanwhile, other countries are far ahead of Korea, at or entering the final disposal stage. Finland is scheduled to begin the operation of the world's first deep geological repository in 2024. The Swedish government approved a plan to construct one in January, and France plans to submit its licensing application sometime this year.
As of June, a total of 512,461 spent fuel assemblies have been produced in Korea since 1978, according to data compiled by Korea Hydro and Nuclear Power. A spent fuel assembly is a bundle of irradiated uranium rods, and its size differs based on the type of the reactor.
Of the 24 operational reactors in Korea, four at the Wolsung plant are heavy water reactors, and the rest are light water reactors. Heavy water reactors use about 16 assemblies a day that weigh 24 kilograms (53 pounds) each, and the four of them together produce about 350 tons of spent fuel per year. Light water reactors use much heavier assemblies, weighing 450 kilograms each, and spend about 400 tons of fuel a year.
The accumulated volume of high-level waste — mostly in the form of spent fuel rods — reached 18,000 tons so far.
Temporary storage facilities at Korea's nuclear power plants are expected to reach their capacity limit starting from 2031, according to the Energy Ministry's report released in December. But as the figure was estimated during the previous administration's nuclear phaseout, the remaining time may be even less than that.
The Gori and Hanbit reactors were estimated to reach their storage limit in 2031, Hanul in 2032, Shin Wolsung in 2044, and Saeul in 2066.
As of the end of June, 85.9 percent of storage capacity was used in the Gori reactor, 82.5 percent in Hanul, 74.9 percent in Hanbit, 62.9 percent in Shin Wolsung and 25.4 percent in Saeul. The Wolsung plant reached 98.8 percent of its storage capacity in 2021, but seven new dry cask storage containers were built at the plant in March, partly relieving the burden.
Experts are welcoming the government's announcement.
"The government's detailed R&D road map is the very first of its kind in Korea," said Cheong Jae-hak, a nuclear engineering professor at Kyung Hee University. "And as the proposals for related bills are to be discussed at the National Assembly as well, I believe it's time for all the related sectors to work together to bring the plan to fruition."
The road map for high-level waste treatment will be finalized in the latter half of the year after gathering feedback from experts.
Korea raised the nuclear power target in Korea's energy mix to 30 percent by 2030 from last year's 27.4 percent. The government plans to revive the industry by spending 130.6 billion won this year.
BY SHIN HA-NEE [shin.hanee@joongang.co.kr]