LG Chem to invest nearly $400 million to upgrade and expand ABS plastic facilities
Park Yun-gu and Susan Lee
입력

2022. 8. 12. 14:15
수정

2022. 8. 12. 14:30
글자크기 설정
파란원을 좌우로 움직이시면 글자크기가 변경 됩니다.
이 글자크기로 변경됩니다.
(예시) 가장 빠른 뉴스가 있고 다양한 정보, 쌍방향 소통이 숨쉬는 다음뉴스를 만나보세요. 다음뉴스는 국내외 주요이슈와 실시간 속보, 문화생활 및 다양한 분야의 뉴스를 입체적으로 전달하고 있습니다.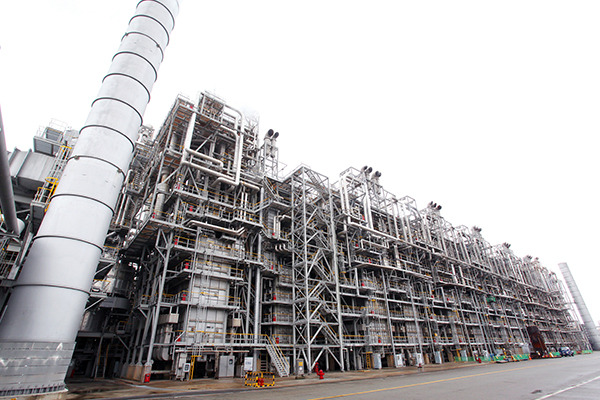 South Korea's LG Chem, the chemical unit under LG Group, is expediting 500 billion won ($382 million) to modernize equipment and expand facility at ABS plastic at its Yeosu plant.
The nation's largest petrochemical company delivered a Letter of Intent (LOI) to DL E&C, a construction company and the parent company of DL Group, on Wednesday on the construction order on Yeosu ABS plant.
Acrylonitrile Butadiene Styrene (ABS) is an impact-resistant polymer with strong heat resistance that can be manufactured in various colors. Various industries employ ABS plastic in the coating of automobiles, home appliances, and information technology (IT) devices.
LG Chem plans to upscale its ABS plant in Yeosu by 2024 using energy-efficient technology. The company is aiming to establish an ABS production line with 220,000-ton capacity while phasing out of older 140,000-ton capacity lines.
Upon the upgrade, LG Chem's annual domestic production capacity of ABS would go up slightly from 1 million tons to 1.08 million tons.
"We have decided to upgrade our ABS production lines at the Yeosu ABS plant to maintain profit and enhance safety," said an official from LG Chem. The company will be using existing production lines for the time being to meet orders, the official added.
LG Chem has budgeted around 497.5 billion won to replace equipment at the plant in the biggest non-battery investment up to date.
ABS prices soared last year due to a surge in demand for electronics during the Covid-19 pandemic but plunged in the aftermath of Russia's invasion of Ukraine and China's prolonged Covid-19 lockdowns.
Shares of LG Chem traded up 0.15 percent at 659,000 won during Friday morning trade.
[ⓒ Maeil Business Newspaper & mk.co.kr, All rights reserved]
ⓒ 매일경제 & mk.co.kr, 무단전재 및 재배포 금지