Korean govt on reactor sale pitch arranged 9 MoUs with reactor-related firms in Poland
Minu Kim
입력

2022. 7. 1. 14:21
글자크기 설정
파란원을 좌우로 움직이시면 글자크기가 변경 됩니다.
이 글자크기로 변경됩니다.
(예시) 가장 빠른 뉴스가 있고 다양한 정보, 쌍방향 소통이 숨쉬는 다음뉴스를 만나보세요. 다음뉴스는 국내외 주요이슈와 실시간 속보, 문화생활 및 다양한 분야의 뉴스를 입체적으로 전달하고 있습니다.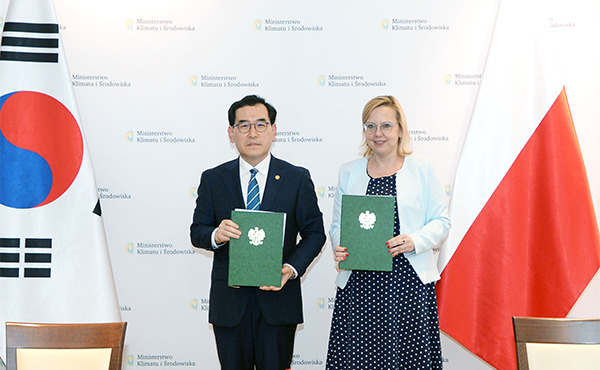 South Korea's Industry Minister Lee Chang-yang on a nuclear reactor pitch tour visited Poland after the Czech Republic arranged deals between six Korean and nine Polish companies on reactor projects, according to the trade, industry and energy ministry Friday.
The memorandums of understanding involved state entities Korea Hydro & Nuclear Power (KHNP), KEPCO Technology, KEPCO Nuclear Fuel, KEPCO KPS and private equipment companies Doosan Enerbility, and Daewoo E&C.
The MoUs with companies like Zarmen, Ethos Energy, and Polimex Mostostal were on broad reactor value chain from engineering, facility manufacturing and repair, the ministry said in a press release.
His visit followed Korean President Yoon Suk-yeol's summit talks with his Polish counterpart Andrzej Duda on the sidelines of the NATO summit in Madrid, Spain on Wednesday.
In a meeting with Polish Climate and Environment Minister Anna Moskwa, Lee explained the superiority and safety of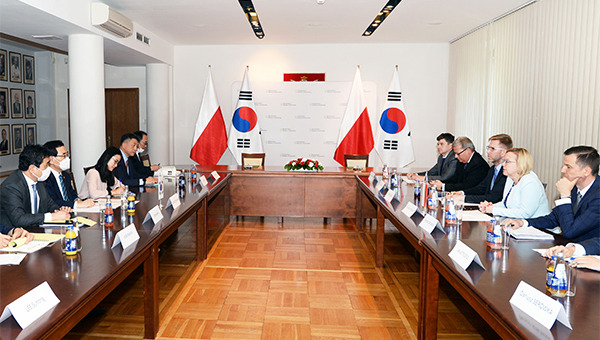 Korean nuclear power plants and expressed his hope for progress in nuclear power cooperation between the two countries based on a project proposal submitted by KHNP in April.
Poland announced a plan in February last year to build six nuclear power plants by 2043. It plans to decide on a new reactor type potentially this year and start construction in 2026.
During Lee's visit, Korean and Polish governments signed an MOU on bilateral cooperation in energy and other fields, including nuclear power, hydrogen, and e-mobility. They also agreed to hold a joint energy committee on a regular basis for close consultation.
Lee also met with Richard Terletsky, Vice-Marshal of the Sejm of the Republic of Poland and requested support from the Polish parliament, while stressing that Korean nuclear power plants can contribute to the nation's energy security.
Minister Lee visited the Czech Republic on his first overseas business trip since taking office on Thursday and discussed ways of bilateral cooperation in nuclear energy and other sectors with his Czech counterpart Jozef Sikela.
[ⓒ Maeil Business Newspaper & mk.co.kr, All rights reserved]
Copyright© 매일경제 & mk.co.kr. 무단 전재, 재배포 및 AI학습 이용 금지