Korea¡¯s trade deficit at six-month record of $10.3 bn H1 despite record half-year exports
Lee Ha-yeon
입력

2022. 7. 1. 12:12
수정

2022. 7. 1. 14:33
글자크기 설정
파란원을 좌우로 움직이시면 글자크기가 변경 됩니다.
이 글자크기로 변경됩니다.
(예시) 가장 빠른 뉴스가 있고 다양한 정보, 쌍방향 소통이 숨쉬는 다음뉴스를 만나보세요. 다음뉴스는 국내외 주요이슈와 실시간 속보, 문화생활 및 다양한 분야의 뉴스를 입체적으로 전달하고 있습니다.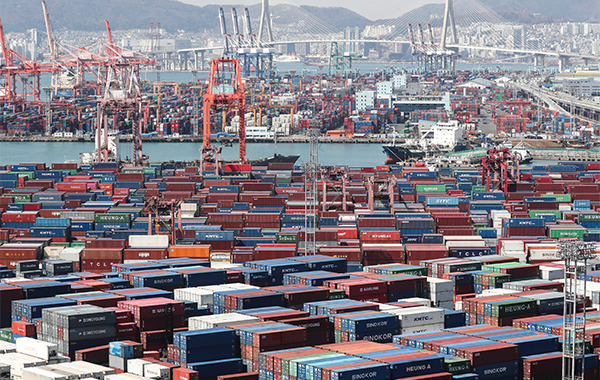 South Korea¡¯s trade balance delivered the largest-ever six-month deficit of over $10 billion as import cost from strong commodity prices and weak Korean won overwhelmed record half-year exports.
According to data released by the Ministry of Trade, Industry and Energy on Friday, the deficit in the country¡¯s trade balance by the end of June reached $10.3 billion, beating the last largest $9.16 billion in 1997 amid Asian financial crisis as the deficit streak extended to the third month in the longest red since the outbreak of the Wall Street meltdown in the second half of 2008.
The deficit in June alone was $2.47 billion as imports grew 19.4 percent to $60.2 billion versus exports of $57.7 billion with growth stopping at 5.4 percent, the first single-digit gain in 16 months.
Exports nevertheless had been the best for the month of June despite two fewer work days and a weeklong cargo truck strike. Still they could not keep up with the surge in imports that have outpaced the growth in exports for 13 straight months.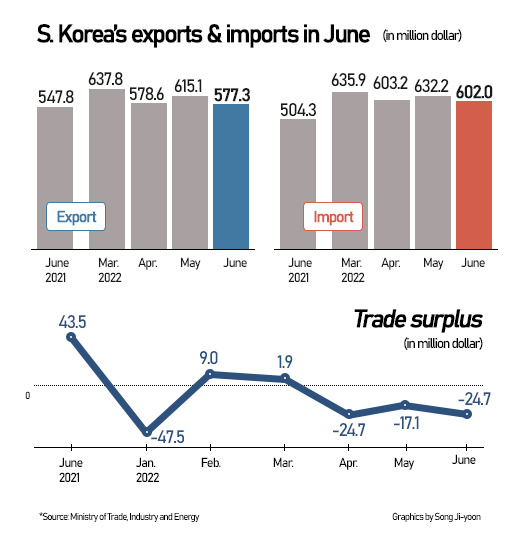 Exports for the first six-month period therefore rose 15.6 percent to $350.3 billion versus imports of $360.6 billion on year-on-year increase of 26.2 percent to cause a deficit of over $10 billion.
Semiconductors, petroleum products, steel and bio products remained the driver of exports in June, although in slower pace.
Exports of semiconductors expanded 10.7 percent, petroleum products 81.7 percent, steel 5.4 percent and bio-health 3.8 percent, while those of general machinery contracted 11.7 percent and automobiles 2.7 percent.
By region, exports to the ASEAN countries added 16.7 percent, the United States 12.2 percent, the European Union 2.4 percent, Japan 2.2 percent, India 22.5 percent, and the Middle East 8.1 percent. Shipments to China fell 0.8 percent and to CIS countries 44.6 percent.
Energy imports soared 63.7 percent, fueling imports value at above $60 billion since March.
The trade ministry noted similar phenomenon – deficit from higher energy cost – panned out with countries like Japan, Italy, and France with high reliance on imports for fuel.
During the first half, exports on daily basis averaged at $2.62 billion, also the largest six-month value.
Of the 15 mainstay export items, 14 kept up growth against strong year-ago period.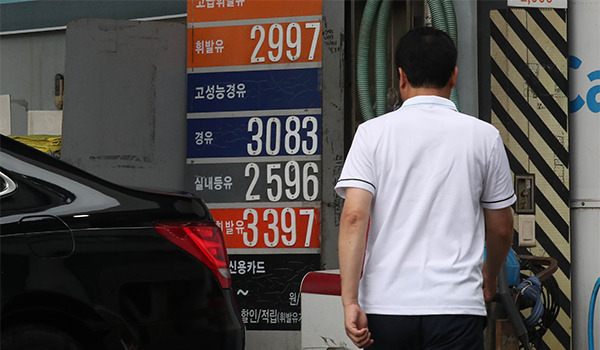 Exports of semiconductors climbed 20.8 percent, steel 26.9 percent, petroleum products 89.3 percent, bio-health 20.2 percent and secondary batteries 9.1 percent. Only vessel exports plunged 30.5 percent.
Shipments to China increased 6.9 percent, the ASEAN countries 31.8 percent, the United States 18.2 percent, the EU 8.2 percent, Japan 12 percent, Central and South America 17.4 percent, India 21.5 percent, and the Middle East 20.2 percent. Only the exports to the CIS countries fell 21.5 percent on year as the result of the war in the region.
Imports of energy sources, the primary cause of the yawning deficit, surged against a year-ago in three-digit numbers in the first half. Imports of crude climbed 207.1 percent, gas 114.9 percent and coals 88.1 percent.
[¨Ï Maeil Business Newspaper & mk.co.kr, All rights reserved]
Copyright© 매일경제 & mk.co.kr. 무단 전재, 재배포 및 AI학습 이용 금지