Buyback and treasury stock retiring in fashion to survive bear market in Korea
Kang In-seon and Cho Jeehyun
입력

2022. 6. 29. 15:03
수정

2022. 6. 29. 15:15
글자크기 설정
파란원을 좌우로 움직이시면 글자크기가 변경 됩니다.
이 글자크기로 변경됩니다.
(예시) 가장 빠른 뉴스가 있고 다양한 정보, 쌍방향 소통이 숨쉬는 다음뉴스를 만나보세요. 다음뉴스는 국내외 주요이슈와 실시간 속보, 문화생활 및 다양한 분야의 뉴스를 입체적으로 전달하고 있습니다.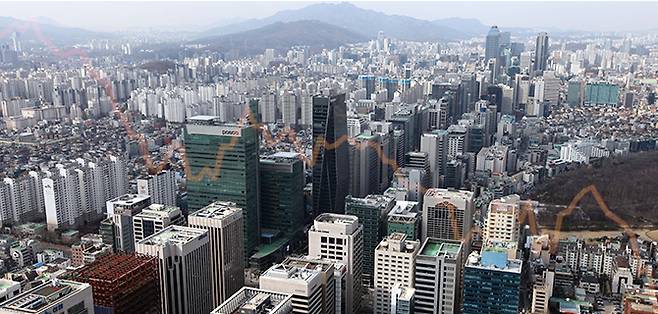 Listed Korean companies have turned eager in retiring treasury shares as not to lose shareholders amid bearish market.
According to stock market operator Korea Exchange on Tuesday, 25 cases of stock cancellation have been disclosed so far this year by Kospi and Kosdaq members. There had been 13 cases in the first half last year and 20 in the second half.
Buyback also increased. Registered buyback programs totaled 242 in the first half this year, up from 126 cases made a year earlier and 185 in the previous six-month period.
Stock buyback and cancellation are means to boost share price by reducing supply.
Among 25 companies with retirement scheme, 23 have seen market cap increase 3.56 percent on average in a month when the Kospi plunged 19 percent and Kosdaq 26 percent this year.
Gains were bigger for small and mid-sized stocks. Nine of 11 gainers were small and medium-sized cap stocks.
Since small and medium sized stocks attract less attention than large caps, treasury share retirement can work as an effective means to prove their financial strength and soubd governance structure, said Kang So-hyun, senior researcher at Korea Capital Market Institute.
The scheme however did not help traditional big cap stocks in financial and game segments.
Financial firms, including Meritz Securities, Shinhan Financial Group, announced seven retirement schemes. The news briefly helped their shares but they eventually continued to sag on weak earnings outlook from slow retail stock trading activities and rising bad debt risk.
PearlAbyss, a Kosdaq-listed game publisher, announced treasury share retirement plan on May 2. Its stock price shed 11 percent since then despite the announcement as it suffers with slower than expected sale of new game title.
[¨Ï Maeil Business Newspaper & mk.co.kr, All rights reserved]
Copyright© 매일경제 & mk.co.kr. 무단 전재, 재배포 및 AI학습 이용 금지