Gurzenich Orchester Koln returns to Korea with Clara-Jumi Kang
입력

2022. 5. 24. 10:22
수정

2022. 5. 24. 11:32
글자크기 설정
파란원을 좌우로 움직이시면 글자크기가 변경 됩니다.
이 글자크기로 변경됩니다.
(예시) 가장 빠른 뉴스가 있고 다양한 정보, 쌍방향 소통이 숨쉬는 다음뉴스를 만나보세요. 다음뉴스는 국내외 주요이슈와 실시간 속보, 문화생활 및 다양한 분야의 뉴스를 입체적으로 전달하고 있습니다.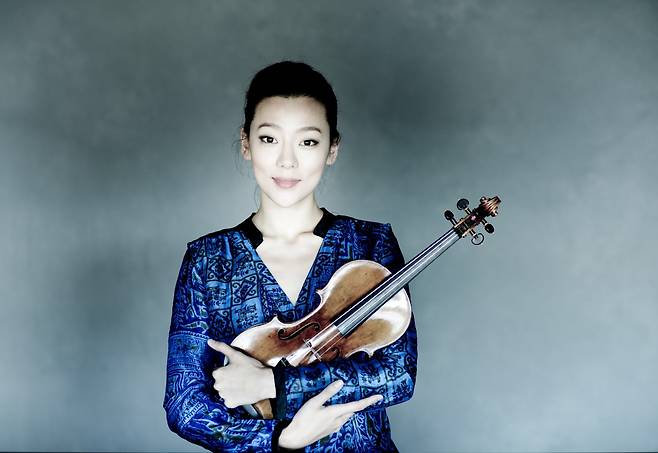 Gurzenich Orchester Koln will be performing in South Korea for the first time in five years, this time with violinist Clara-Jumi Kang as the soloist, according to production company Vincero.
Led by conductor Francois-Xavier Roth who has helmed the orchestra since 2015, the 195-year-old orchestra will perform at Seoul Arts Center at 7:30 p.m. on July 8. Outside of Seoul, the team will bring the same program to Andong Culture and Arts Center in Andong, North Gyeongsang Province on July 7.
The orchestra will open the concert with Beethoven's Overture "Leonore" No. 3, Op. 72b and Kang will join for the performance of Saint-Saens Violin Concerto No. 3, Op. 61. After the intermission, the orchestra will perform Schumann's Symphony No. 3, Op. 97.
This visit will be the orchestra's third tour in South Korea after its first visit in 2014 and the second in 2017.
Gurzenich Orchester Koln, also known as Gurzenich Orchestra Cologne, traces its roots back to 1827. It plays approximately 50 concerts per season for more than 100,000 listeners. As the orchestra of the Cologne Opera, it takes part in about 160 performances per year.
Kang is a celebrated violinist who has been performing with leading orchestras and artists around the world.
The violinist is the winner of the 2010 Indianapolis International Violin Competition. She also won the first place prize at the 2009 Seoul Violin Competition and the 2010 Sendai Violin Competition.
Kang plays on Antonio Stradivarius' 1708 "ex-Strauss."
Tickets for the concert, ranging in price from 60,000 won to 250,000 won, are available at the homepages of Seoul Arts Center and Interpark.
(gypark@heraldcorp.com)
By Park Ga-young(gypark@heraldcorp.com)
Copyrightⓒ Herald Media INC. All rights reserved.