'American Song Contest' winner AleXa eager to introduce K-pop globally
글자크기 설정
파란원을 좌우로 움직이시면 글자크기가 변경 됩니다.
이 글자크기로 변경됩니다.
(예시) 가장 빠른 뉴스가 있고 다양한 정보, 쌍방향 소통이 숨쉬는 다음뉴스를 만나보세요. 다음뉴스는 국내외 주요이슈와 실시간 속보, 문화생활 및 다양한 분야의 뉴스를 입체적으로 전달하고 있습니다.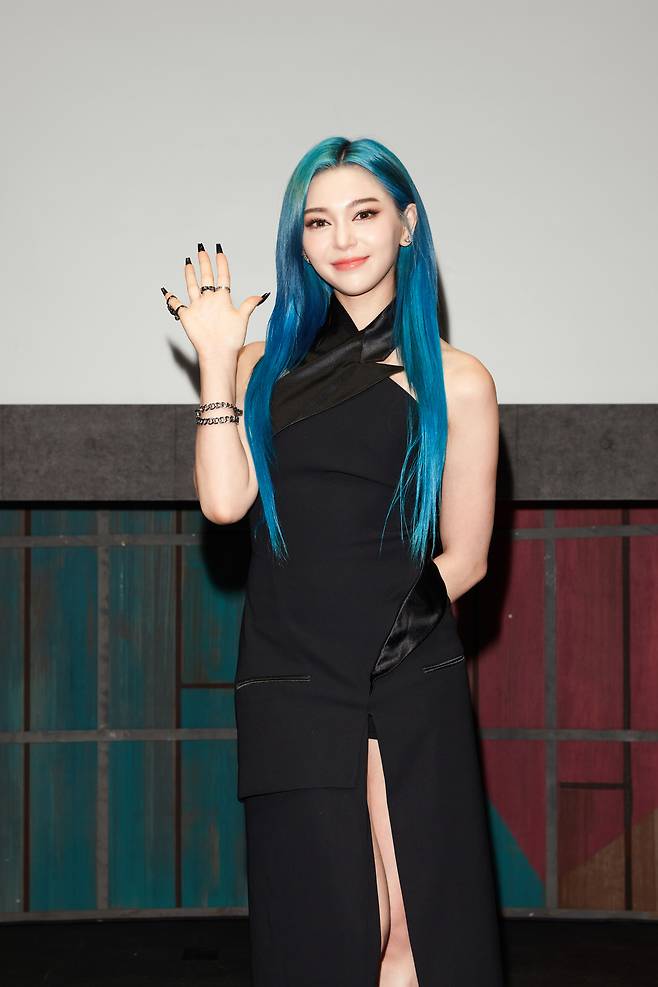 Rising K-pop artist AleXa, who won NBC's "American Song Contest," said the K-pop genre itself seemed like a new genre in the US music scene and that she was eager to introduce this style of music to US audiences through her performance on the show.
"(Winning the competition) feels like a dream. It does not seem real," AleXa said during a press conference held in Seoul on Thursday upon her arrival in Korea. "I received a lot of public votes. I think it was because of I was the only K-pop artist to show compelling performance onstage."
"American Song Contest" is a music competition series hosted by Snoop Dogg and Kelly Clarkson based on EBU's "Eurovision Song Contest." It featured 56 contestants representing each US state, territory and capital, pitting against each other for the title of best original song.
Earning the highest score among the 10 finalists, AleXa secured the top spot by beating out big-name competitors, such as Grammy winner Michael Bolton and Grammy-nominated singer-songwriter Allen Stone. She is the first K-pop artist to win a major US audition program.
For the competition's grand finale, AleXa performed her dance-pop song "Wonderland," a song about the perfect ideals of love that only exist inside people's imagination.
The 25-year-old's K-pop beginnings started when she was involved in a school project on pop culture in 2008. Her first exposure to K-pop was to boy group Super Junior. She also discovered musicians like HyunA and Taemin of SHINee, whom she said became her idols in the industry.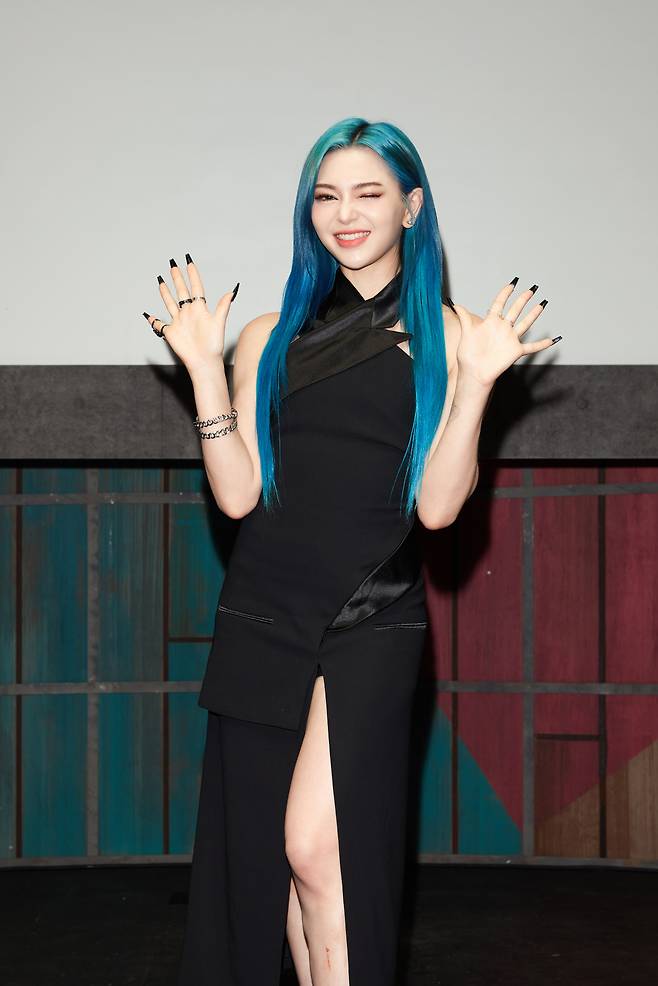 "I find K-pop very attractive because there are many different elements that go into the stage, including costumes, hairstyles and makeup," the artist said.
Although not completely fluent in Korean, she spoke mostly in Korean in front of reporters and was accompanied by an English interpreter.
AleXa, who hails from Oklahoma, began her music career in 2016 after winning the second season of "Rising Legends," a fan-voted audition event for international K-pop star hopefuls jointly held by Cube Entertainment and Soompi. Participating in Mnet's audition program "Produce 48" in 2018 gave her a wider exposure and she made her K-pop debut the following year with the first digital single "Bomb."
"It has been quite a long journey with a lot of things that I've learned along the way with such a wonderful company and chief executive officer. (Winning at 'American Song Contest') was a very lucky case and I am happy to be who I am," she said.
The artist also participated in the 2022 Billboard Music Awards as a presenter, becoming the first female K-pop musician and second K-pop act to attend the music event.
It seemed "unreal" to be with top pop artists on the same venue, she said. Her next goal is for her album to be nominated for an award.
By Jie Ye-eun(yeeun@heraldcorp.com)
Copyrightⓒ Herald Media INC. All rights reserved.