Korail offers leaf peeping, star gazing packages
글자크기 설정
파란원을 좌우로 움직이시면 글자크기가 변경 됩니다.
이 글자크기로 변경됩니다.
(예시) 가장 빠른 뉴스가 있고 다양한 정보, 쌍방향 소통이 숨쉬는 다음뉴스를 만나보세요. 다음뉴스는 국내외 주요이슈와 실시간 속보, 문화생활 및 다양한 분야의 뉴스를 입체적으로 전달하고 있습니다.
Korail and Gangwon Tourism Organization have jointly prepared a package fit for those hoping to go on leaf peeping and star gazing trips.
The packages are available starting this Saturday and runs through Nov. 14, with courses consisting of three themes – the Taegisan and Chiaksan course, the Soyang River and Cheongpyeongsa course and the Anbandegi, Woljeongsa and Daegwallyeong course. Trains depart Saturdays and Sundays, and a local tour guide will lead a team of 10 visitors throughout the journey.
The Taegisan and Chiaksan course starts at 11 a.m. from Cheongnyangri Station.
Chiaksan has 11 different courses. Course Nos. 4 to 11 are open to the public for the first time this year, where unique waterfalls and valleys are noticeable along the paths. An Onnuri Gift Certificate worth 10,000 won is provided to all event guests, and can be used for a meal at Wonju Joongang Market. After sundown, the trip ends with a tour of Taegisan. Lucky travelers may be able to spot the Milky Way.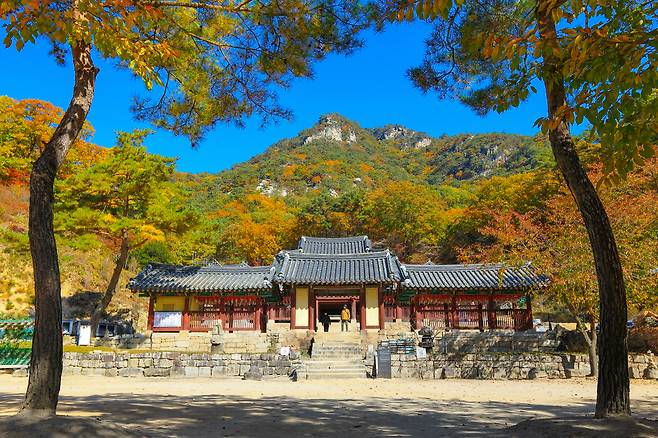 The Soyang River and Cheongpyeongsa course departs at 12:58 p.m., from Yongsan Station via ITX-Cheongchun. While at Cheongpyeongsa, the fall foliage of October makes a beautiful backdrop for dancheong, traditional multicolored paintwork on wooden buildings.
The evening destination offered is the hidden gem, recently hailed as the go-to spot for trendy travelers -- Gubongsan and Soyang Dam's night star views. The view of Chuncheon at night is serene, making each star shine more deeply.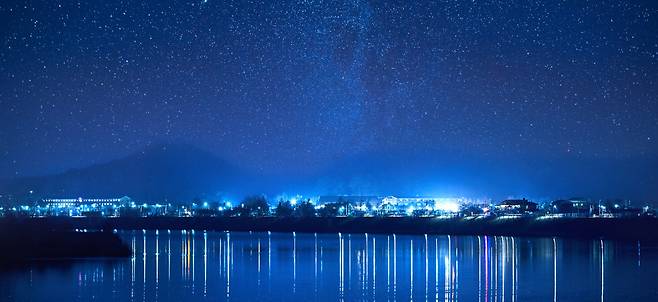 Lastly, Woljeongsa and Daegwallyeong course includes an overnight stay, with trains departing from Seoul Station at 1:01 p.m. Woljeongsa's forest trail is surrounded by 90-year-old fir trees for 200 meters. Upon arrival at Anbandegi Village, located in the highland of some 1,100 meters, stars seem within reach of the travelers. After a night-stay at a four-star hotel, the Daegwallyeong Sky Ranch and Anmok Beach tours will follow.
"All spots have quickly been filled for this coming weekend," a Korail official in charge of the program told The Korea Herald on Friday. The package tours also welcome foreign guests, as it expects to see more overseas guests coming in early November, according to the official.
Prices range from 45,000 won to 199,000 won, and reservations can be made through www.korailtravel.com.
By Kim Hae-yeon(hykim@heraldcorp.com)
Copyrightⓒ Herald Media INC. All rights reserved.