SM shares shoot up amid rumored M&A talks with CJ ENM
Pulse
입력

2021. 10. 19. 14:00
글자크기 설정
파란원을 좌우로 움직이시면 글자크기가 변경 됩니다.
이 글자크기로 변경됩니다.
(예시) 가장 빠른 뉴스가 있고 다양한 정보, 쌍방향 소통이 숨쉬는 다음뉴스를 만나보세요. 다음뉴스는 국내외 주요이슈와 실시간 속보, 문화생활 및 다양한 분야의 뉴스를 입체적으로 전달하고 있습니다.

South Korea's oldest K-pop house SM Entertainment may go under CJ ENM, a deal that could reshape the Korean media and entertainment scene if realized.
Yonhap News Agency reported Monday CJ is in positive negotiations on a M&A with SM.
As of midday Tuesday, Kosdaq-listed shares of SM Entertainment rose 2.3 percent to 74,500 won while CJ ENM shares also on the Kosdaq are marginally higher at 178,500 won after going up to as high as 183,000 won.
The Korean pop culture industry has been stirred by news that SM Entertainment's founder and chief producer Lee Soo-man is looking for a buyer for his stake.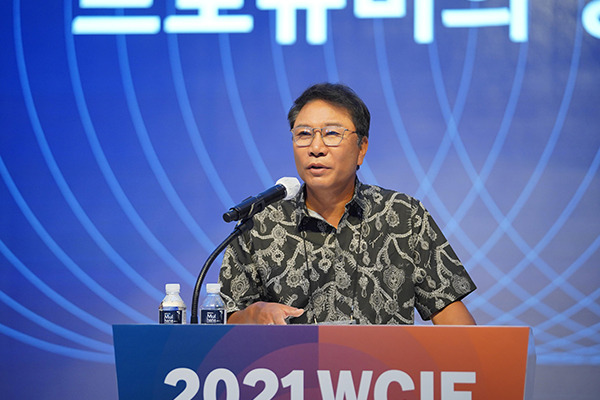 Lee owns 18.72 percent in SM Entertainment, a label behind K-pop superstars including EXO, Red Velvet, NCT and aespa. His holding is worth 323.1 billion won ($273.3 million) based on SM's market capitalization of 1.7 trillion won as of Monday.
Industry experts expect the stake sale would add expensive premium considering the global boom of K-pop and K-content.
Kakao Entertainment, once rumored to be the other strong contender for the stake, said in its filing on Monday that its subsidiary Kakao Entertainment has explored various options of business partnership (with SM Entertainment) or equity investment to strengthen its global content business but has not made any decision yet.
Some sources say it is possible for CJ ENM to separate its music business division and merge it with SM, but an official from CJ Group said no decision has yet been made.
[ⓒ Maeil Business Newspaper & mk.co.kr, All rights reserved]
ⓒ 매일경제 & mk.co.kr, 무단전재 및 재배포 금지