[Herald Design Forum 2021] Jeffrey Ludlow takes on sustainability of signage
입력

2021. 9. 30. 16:45
수정

2021. 10. 2. 23:26
글자크기 설정
파란원을 좌우로 움직이시면 글자크기가 변경 됩니다.
이 글자크기로 변경됩니다.
(예시) 가장 빠른 뉴스가 있고 다양한 정보, 쌍방향 소통이 숨쉬는 다음뉴스를 만나보세요. 다음뉴스는 국내외 주요이슈와 실시간 속보, 문화생활 및 다양한 분야의 뉴스를 입체적으로 전달하고 있습니다.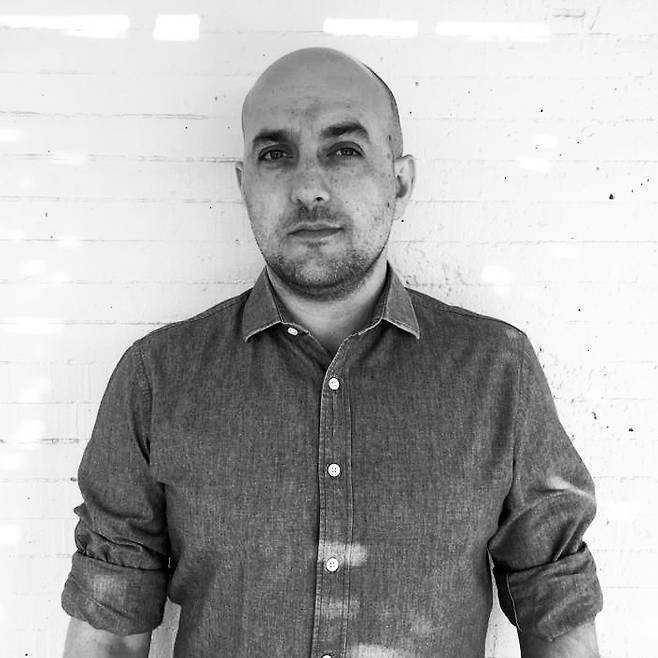 Jeffrey Ludlow -- a creative director at the Point of Reference studio in Madrid -- has been pondering issues related to sustainability, which are easily overlooked in the design industry.
He came to think critically about signage as a major contributor to environmental issues.
"Signage is everywhere and it comprises a large component of our urban life. It speaks to us about brands and it gives us directions and labels our world," Ludlow said in an email interview with The Korea Herald. "It is made from wood, metal and plastics and since it is so small and atomized in our urban environment, we don't connect it to being a contributor to pollution, but it is."
Although large ambitious sustainability solutions are spoken of globally, little is said about how signage systems are connected to sustainability, and people need to rethink their approach to both building signage and out-of-home (OOH) signage, also known as outdoor advertising or outdoor media.
"I think we will see a shift towards more online advertisements but remember that does not make it neutral in energy consumption. Browsing, emails, social media and text messages all have carbon footprints," he said. "I think as we transition away from OOH advertisements, we need to study the impact that new media formats have."
"What we envision is that there is more taxation in advertising in new media formats. Taxation might limit the number of advertisements and advertisers. Currently it is the wild west of targeted advertisement," he added.
Based in Madrid, the POR studio specializes in blending graphic design and architecture. A large part of its business is related to the built environment in designing environmental graphics and signage systems.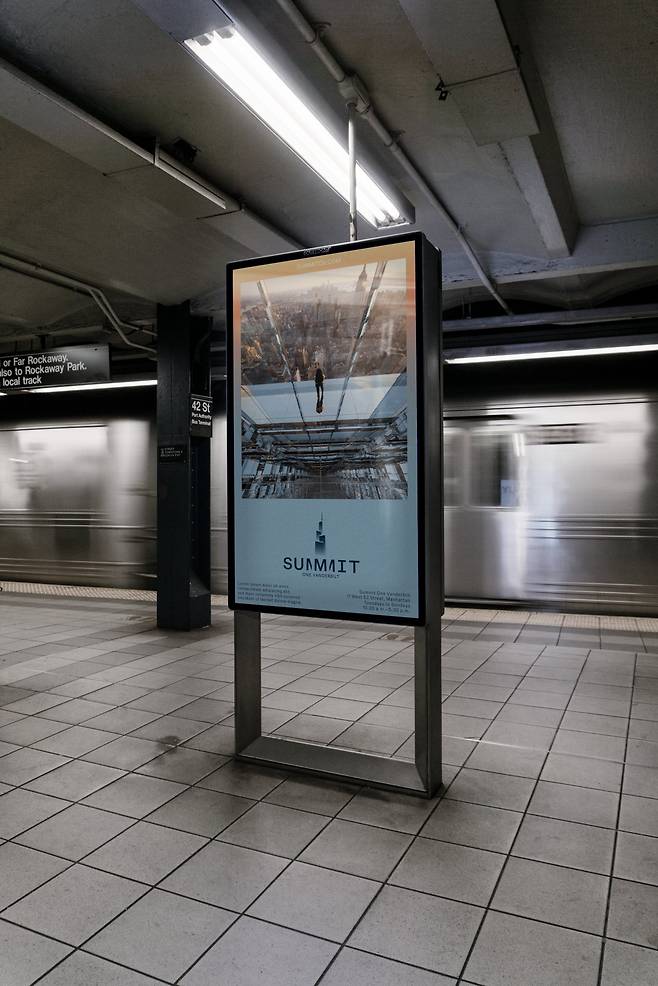 POR's recent projects include designing the identity and website for a Sustainable Lamp company called PET Lamp and signage system for Summit in New York, a new observation deck experience, which is one of a kind in New York, according to the design studio.
As an omnidisciplinary designer, sustainability has been an important part of his design which has become more relevant today as millennials and Generation Z have become more concerned about sustainability and ethics.
"With our current climate crisis, it (sustainability) is an all-hands-on-deck situation. There are multiple reports from the UN that we are not doing enough as countries to cut back," he said.
When it comes to pandemic which is continuing nearly for two years, one major change is its diversified client portfolio impacted by different communication styles.
"We are used to working internationally, but now we have more international clients as they are also more used to working via Zoom. Zoom has eroded borders," he said.
Raised in a multicultural environment, Ludlow has embraced a similitude of professions encompassing architecture and graphic design, yearning for inspiration as a designer.
"Although I was trained as an architect, I knew I was better at communicating through drawing and design than really building buildings. So, it was an intentional move to work with companies that had a blurred disciplinary distinction. … I am a scavenger of inspiration; I am always looking to see what I can learn and be inspired by. It can come from art, everyday life, or reading. Really anything, I am a hoarder of inspiration," he said.
Ludlow will speak about how small sustainability solutions such as signage could have big effects in consuming advertisement media at the Herald Design Forum 2021, scheduled to take place Oct. 14 in Seoul.  
By Park Yuna(yunapark@heraldcorp.com)
Copyrightⓒ Herald Media INC. All rights reserved.