Kasa establishes presence in Singapore to take on the world
김지희
입력

2021. 9. 28. 19:06
수정

2021. 9. 29. 09:05
글자크기 설정
파란원을 좌우로 움직이시면 글자크기가 변경 됩니다.
이 글자크기로 변경됩니다.
(예시) 가장 빠른 뉴스가 있고 다양한 정보, 쌍방향 소통이 숨쉬는 다음뉴스를 만나보세요. 다음뉴스는 국내외 주요이슈와 실시간 속보, 문화생활 및 다양한 분야의 뉴스를 입체적으로 전달하고 있습니다.
Kasa Korea is taking its real estate trading model to Singapore.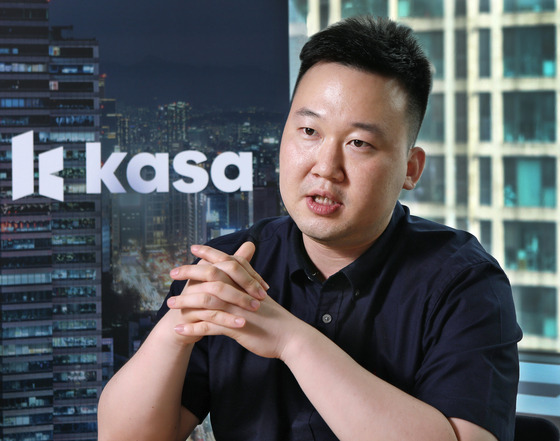 Kasa Korea is taking its real estate trading model to Singapore.
The company, which sells fractional ownership in Korean buildings and provides a market for the trading of these units, has incorporated an entity and received licenses to operate in the Southeast Asian country.
Seoul-based Kasa Korea was founded in 2018. It issues digital asset-backed securities (DABS) that represent fractional ownership of select commercial properties and sells them to investors in a public offering. The securities can then be traded on the Kasa exchange.
According to Kasa Korea, it founded a new entity, Kasa Singapore, in 2020 in hopes of venturing overseas with its business model, which it says is relatively new to the global real estate market.
This month, Kasa Singapore received both a Capital Markets Services (CMS) license and a Recognized Market Operator (RMO) license from the Monetary Authority of Singapore (MAS), Kasa Korea said.
The CMS license enables Kasa Singapore to issue and offer digital securities. The RMO license allows the company to offer secondary trading of securities.
With the licenses, the fintech company plans to launch a global exchange in Singapore in the first half of 2022. The Singapore exchange will be open to investors globally. The exchange can list properties in different countries. Kasa Korea's Korean exchange can only deal in properties in Korea.
"Kasa is an innovative financial service originated in Korea to broaden accessibility to real estate investment using distributed ledger technology," said Yea Chang-whan, CEO of Kasa Korea. "We are extremely proud to have been acknowledged by the MAS for our business model and potential, and will expand our reach globally starting in Singapore."
In an interview with the Korea JoongAng Daily in July, Yea had said he is "very interested in expanding outside of Korea" and that he believes the company's "business model and our mission can be applied to anywhere else in the world."
According to Yea, the company started out with a vision to make assets more accessible to everyone using fractional ownership.
In Korea, Kasa Korea has so far listed two buildings on its mobile platform and the third building will list on Thursday. It is preparing for a public offering of its fourth building. All of the buildings offered so far were located in southern Seoul.
Once DABS are listed on the platform, investors trade them like stocks on an exchange. DABS holders can receive dividends every three months based on the rental income from the building. Capital gains are also possible if the building is sold to a third party.
A spokesperson from Kasa Korea said the overall business model will be similar for the global exchange to launch in Singapore.
While each DABS is offered at 5,000 won ($4.22) in Korea, the spokesperson said prices for the global exchange have not been decided yet.
BY KIM JEE-HEE [kim.jeehee@joongang.co.kr]