[Herald Design Forum 2021] British architect Amanda Levete fills need for public spaces
글자크기 설정
파란원을 좌우로 움직이시면 글자크기가 변경 됩니다.
이 글자크기로 변경됩니다.
(예시) 가장 빠른 뉴스가 있고 다양한 정보, 쌍방향 소통이 숨쉬는 다음뉴스를 만나보세요. 다음뉴스는 국내외 주요이슈와 실시간 속보, 문화생활 및 다양한 분야의 뉴스를 입체적으로 전달하고 있습니다.
Levete and her team invented an environmentally friendly material they call transparent wood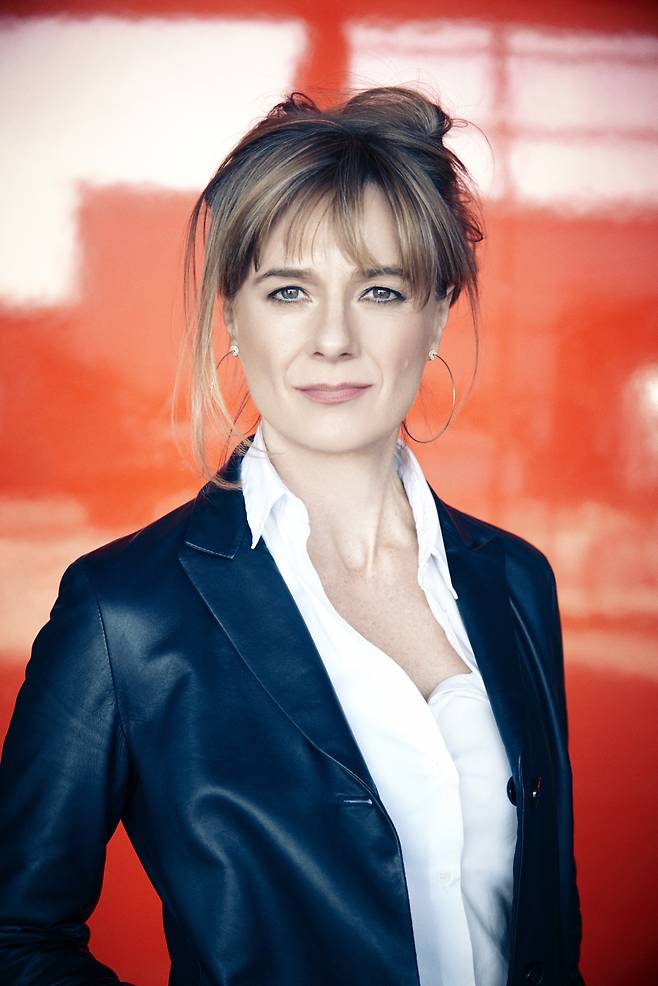 British architect Amanda Levete, who founded the architecture studio AL_A in London, has emphasized community values as an architect, bringing public spaces into buildings and architectural spaces. In the pandemic times, she believes, such public spaces have become crucial.
"Public spaces are more important now than ever before. We need to make opportunities to connect people because when you do, relationships are formed and ideas exchanged -- and that creates progress," Levete told The Korea Herald in a recent email interview.

The Royal Institute of British Architects Stirling Prize-winning architect has conducted prominent architectural projects that feature public spaces. Her recent projects include transforming Oxford Street, which was once London's flagship shopping district but has suffered as a result of the pandemic and the shift toward online shopping. She plans to discuss this project during Herald Design Forum 2021, scheduled to take place Oct. 14 in Seoul.
"Space and nature are a need not a luxury. We need to create places where we can live better together and live better with nature," she said. "We develop designs that are conceptualised not just as buildings, but as urban propositions."
Her projects that feature public spaces include the Victoria and Albert Museum in London, where Levete and her team created a new entrance for the public, and the Museum of Art, Architecture and Technology in Lisbon, Portugal, which is located on the banks of the Tagus River, inviting visitors onto a roof that overlooks the river.
After the pandemic started, Levete and her team pondered how architecture could benefit the environment and came up a new material -- transparent wood -- in collaboration with Oxford University in an effort to reconcile nature and technology.

"We are re-thinking how to use nature's strategies in trees to grow the materials of the future. By extracting the lignin from wood, manipulating the cellulose structure and infusing bio-resins, we aim to make a new material that is stronger than steel, a better insulator than glass and that lets the light in. It is in effect, transparent wood," she said.
Regarding the new normal in the architectural field in the aftermath of the pandemic, Levete said it was still "early to say" as the pandemic was not over yet. But Levete believes humankind should take the pandemic as an opportunity to reflect.
"What is important is that we use this moment to reflect and rethink our values and our responsibilities and how we can communicate that through the discipline of architecture," she said.
Levete was recognized in the Queen's Birthday honours list in 2017 and was awarded the Jane Drew Prize in 2018. She was elected an Honorary Fellow of the American Institute of Architects the following year.
Her commissions include the renovation and expansion of the Paisley Museum just outside of Glasgow, Scotland, the reimagining of the D'Ieteren Headquarters in Brussels and the design of a prototype fusion demonstration plant for clean energy firm General Fusion.
By Park Yuna (yunapark@heraldcorp.com)
By Park Yuna(yunapark@heraldcorp.com)
Copyrightⓒ Herald Media INC. All rights reserved.