Kakao to withdraw controversial businesses, put up fund to help partners
Pulse
입력

2021. 9. 14. 17:00
글자크기 설정
파란원을 좌우로 움직이시면 글자크기가 변경 됩니다.
이 글자크기로 변경됩니다.
(예시) 가장 빠른 뉴스가 있고 다양한 정보, 쌍방향 소통이 숨쉬는 다음뉴스를 만나보세요. 다음뉴스는 국내외 주요이슈와 실시간 속보, 문화생활 및 다양한 분야의 뉴스를 입체적으로 전달하고 있습니다.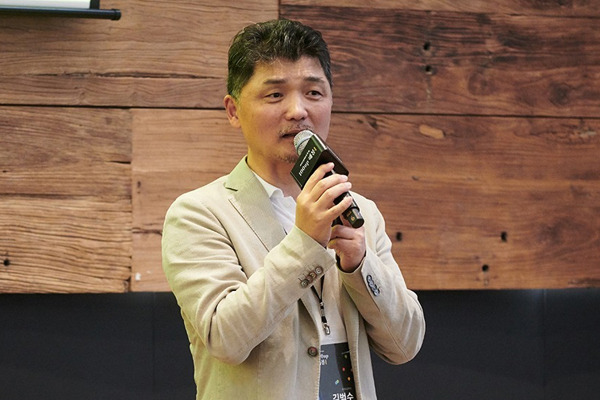 South Korea's No.1 platform service provider Kakao Corp. humbled by all-around regulatory oversight over its fast-gained riches and sprawling business expansion pledged to donate 300 billion won ($256.12 million) for social contribution and convert holding entity fully owned by the founder to a social enterprise.
Kakao announced on Tuesday that it will put up a 300 billion won fund to aid drivers and its business partners over the next five years and fold business that encroaches into the areas of mom-and-pop and community shops.
Separately, the de facto holding company K Cube Holdings wholly owned by its chairman Kim Beom-su currently under scrutiny by the antitrust watchdog for under- or false reporting to regulators on governance structure will become a non-profit organization devoted to social values.
K Cube, which was founded in January 2007 as a software developer under full ownership of Kim, is the second largest shareholder of Kakao with a 10.59 percent stake. Kim has come under probe by the Korean Fair Trade commission for allegedly omitting information in K Cube's regulatory filings over the past five years.
Kakao which ascended to one of the most valuable companies in Korea through the pandemic momentum has lately become primary target by the ruling party and government.
Prime Minister Kim Boo-kyum during questioning at the National Assembly Tuesday indicated the government could take "forcible" measures on Kakao if it repeats the past domineering practices of chaebols.
Kakao took preemptive action before government sanctions arrive.
In a statement, Kakao said it would withdraw from businesses criticized for infringing on community businesses such as snack and flower delivery and take actions to lessen burden on cab drivers.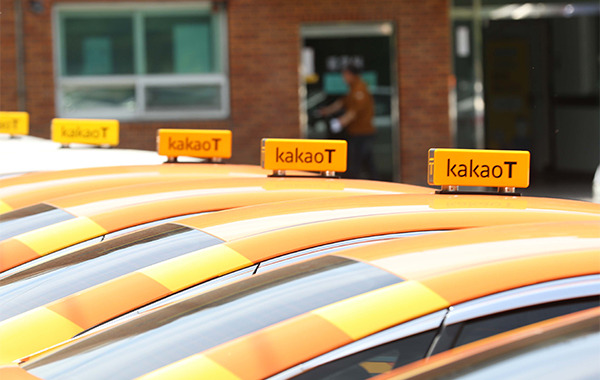 Kakao Mobility, Kakao's mobility platform unit and operator of the cab-hailing service Kakao T, will immediately stop "smart call" service, a surcharge for faster hail, to lessen the burden on consumers and cut membership fees on cab drivers. It will set up a council with taxi association to address to their problems and enhance work conditions for chauffeurs.
Fintech unit Kakao Pay separately announced on Tuesday that it will temporarily suspend brokerage and sales of insurance products to comply with new rules enforced by the Financial Services Commission banning sales and recommendations of financial products by fintech platforms.
The company will also suspend its insurance consulting and comparison service to help customers find the best deal among partnered insurers later this month. It will maintain its fund investment services, though, through banner advertising explicitly indicating that the subject providing sales and brokerage services is its subsidiary Kakao Pay Securities.
"We will decide later whether to reopen the suspended services after going through legal reviews in line with the guidelines set forth by the financial authorities," a Kakao Pay official said.
Suspension of insurance services could derail its pursuit of initial public offering set for Oct. 14. A source at the company said that they are internally discussing further pushing back the listing plan.
Kakao Pay had originally planned to go public in August and has already postponed its IPO once over overvaluation issues. It submitted a revised IPO prospectus with a lowered indicative IPO price range last week.
[ⓒ Maeil Business Newspaper & mk.co.kr, All rights reserved]
ⓒ 매일경제 & mk.co.kr, 무단전재 및 재배포 금지