Yoido Full Gospel Church founder David Yong-gi Cho dies at 85
한겨레
입력

2021. 9. 14. 16:46
글자크기 설정
파란원을 좌우로 움직이시면 글자크기가 변경 됩니다.
이 글자크기로 변경됩니다.
(예시) 가장 빠른 뉴스가 있고 다양한 정보, 쌍방향 소통이 숨쉬는 다음뉴스를 만나보세요. 다음뉴스는 국내외 주요이슈와 실시간 속보, 문화생활 및 다양한 분야의 뉴스를 입체적으로 전달하고 있습니다.
He was known for his legendary evangelism, which allowed him to grow a church started in a tent into the world's largest megachurch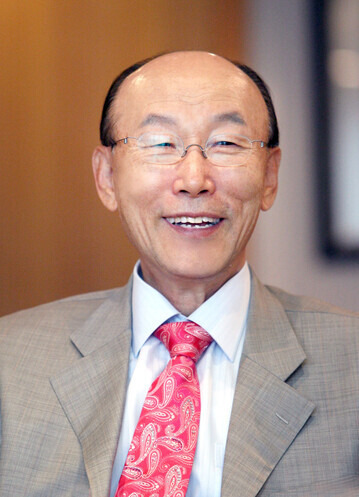 Rev. David Yong-gi Cho, founder of the Yoido Full Gospel Church, died at Seoul National University Hospital at 7:13 am on Tuesday. He was 85 years old.
David Cho, formerly known as Paul Cho, was transferred to Seoul National University Hospital for additional treatment following an operation for a cerebral hemorrhage at Severance Hospital in Seoul, in July 2020. Cho hadn't been able to attend the funeral of his wife, Kim Seong-hye, when she passed away in February. Kim had been the president of Hansei University.
Cho was a legendary evangelist who grew a church that he started in a tent in the Daejo neighborhood of what is now Seoul's Eunpyeong District in 1958 into the world's largest church, with a current membership of over 800,000.
Cho was born in Ulsan, South Gyeongsang Province, in 1936, the eldest of five sons and four daughters. He underwent an episode of tuberculosis that nearly killed him in his second year of high school. During his illness, he was visited by a friend of his sister, who led him to Christianity.
In 1956, Cho enrolled in a full gospel seminary where he met the evangelist Choi Ja-shil (1915-1989). Together, they started a ministry with three other believers near a cemetery in the Daejo neighborhood.
As the number of believers in this tent church grew, Cho set up the Full Gospel Revival Center in Seoul's Seodaemun District, in 1962. Church membership continued to rise, and in 1968, Cho broke the ground for a church on a 10,000 square-meter lot on Yeouido (another way to Romanize Yoido), a sandy island in the Han River. Services began at the new church in 1973.
Cho married Kim Seong-hye in 1965. The couple had three sons.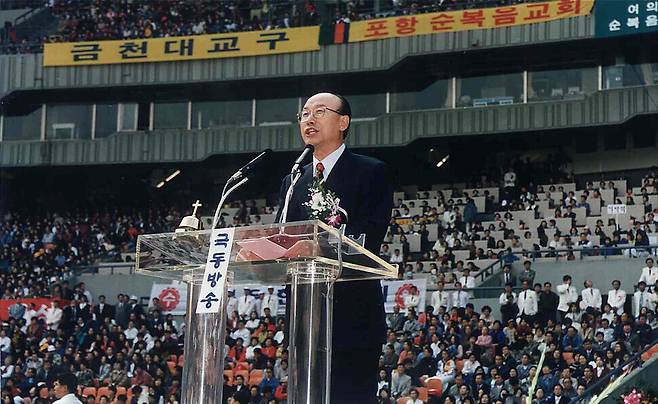 Cho oversaw continuing growth at the church, which was eventually renamed the Yoido Full Gospel Church. The church expanded from 100,000 members in 1979 to 200,000 in 1981, 400,000 in 1984, and 700,000 in 1992, by which point it had become the world's largest church.
Cho espoused a theology of "threefold salvation," whereby belief in Jesus not only brought salvation for the soul but also blessing for one's health and material blessings in the form of wealth. Cho gained great popularity by appealing to people's worldly desires in this way.
In 1965, Cho began to face health issues. Convinced that he couldn't lead the ministry alone, he divided Seoul into 20 districts and appointed a diverse range of people — including laypeople and women — to lead services there. Splitting the church into smaller campuses caused an explosive increase in the number of members.
But critics pointed out that the absence of scriptural support for Cho's doctrine of "threefold salvation," and he was even denounced as a heretic for claiming that people who don't speak in tongues can't be saved. Cho managed to avoid disgrace by retracting the claim.
While Cho had generally attracted believers through revival services where he healed the sick, he had himself suffered from illnesses since his youth and was diagnosed with Parkinson's disease in 2006.
Cho stepped down as senior pastor in May 2008 but continued to serve as pastor emeritus. He was credited for passing the pastorship to Lee Young-hoon, rather than to one of his children — as many other founders of large churches have done.
After retirement, Cho launched the "sharing happiness" campaign at the Youngsan Choyonggi Charity Foundation, providing various forms of financial and medical assistance to members of vulnerable groups, including children, teenagers, older people, people with disabilities, and foreign workers.
In particular, Cho took the lead in building Pyongyang's first hospital for heart procedures. When Kim Dae-jung proposed such a hospital following his summit with North Korean leader Kim Jong-il in 2000, Cho took the South Korean president up on the idea.
Following a visit to Kaesong, North Korea, in June 2007, Cho agreed to build a 280-bed cardiac hospital in Pyongyang with seven floors above ground and one basement level, for an expected cost of about 20 billion won (US$17.07 million). But construction on the hospital was halted after inter-Korean relations entered a chill following the sinking of the ROKS Cheonan corvette in 2010.
While Cho may have retired from his position as senior pastor, it's said that he continued to exercise full authority over the church from behind the scenes. Critics have also accused his family of using related organizations to exploit the church for their personal benefit.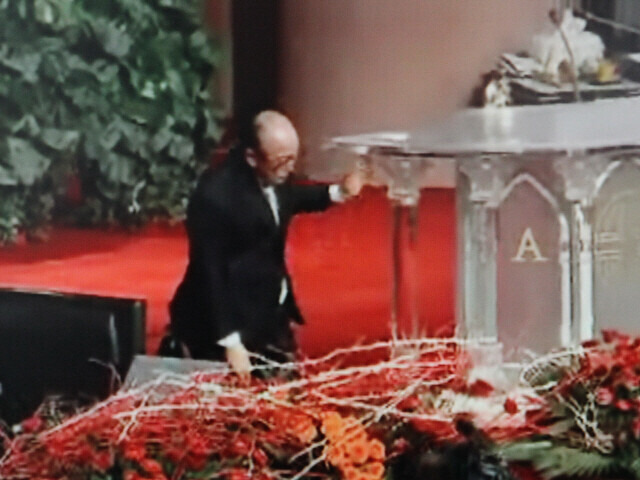 In 2011, 29 elders at Yoido Full Gospel Church presented a criminal complaint against Cho, accusing Cho of embezzling tens of billions of won from the church while he was senior pastor and letting his eldest son Cho Hee-jun, former chairman of the Kookmin Ilbo newspaper, use the money to buy stock.
Cho was indicted on the charge of causing 13.1 billion won (US$11.18 million) in damages to the church. In 2017, the Supreme Court gave Cho a three-year prison sentence, suspended for five years.
The late reverend's political remarks also landed him in considerable trouble. In the middle of a debate over then President Park Chung-hee's push to amend the constitution so that he could run for a third term, Cho released a statement in September 1969 in which he said that "Christians are supposed to pray each day for their leaders and their president, who is the leader of their country, according to the teachings of holy scripture."
In 2011, Cho was part of an effort to organize a right-wing Christian political party along with Kim Hong-do, pastor of Kumnan Methodist Church. That gave Jun Kwang-hoon, pastor at Sarang Jeil Church, a pretext for claiming he had the backing of the pastors of Korea's biggest churches.
While he pioneered his church into the largest in the world, he also stirred up controversy, accusations of heresy, and was convicted of corruption and embezzlement of church funds.
Cho is survived by his three sons, Hee-jun, Seung-je, and Min-je. His wake will be held in Bethany Hall of Yoido Full Gospel Church. Korea's Christian community will also be organizing a funeral service for Cho at Yoido Full Gospel Church's large auditorium at 8 am on Saturday, Sept. 18. The sermon will be delivered by Kim Jang-hwan, also known as Billy Kim, chairman of the Far East Broadcasting Company.
The funeral committee will be chaired by the reverends So Gang-seok, Lee Cheol, and Jang Jong-hyeon, co-chairs of the United Christian Churches of Korea.
The graveside service will be held at the cemetery at Osanri Choi Ja-shil Memorial Fasting Prayer Mountain, in Paju, where Cho will be laid to rest, at 10 am on Saturday.
By Cho Yeon-hyun, religion correspondent
Please direct questions or comments to [english@hani.co.kr]
ⓒ 한겨레신문사, 무단전재 및 재배포 금지