Korea's growth potential to slow to 2.0% 2021-2022 on Covid-19: BOK
Cho Jeehyun
입력

2021. 9. 13. 16:15
수정

2021. 9. 13. 16:21
글자크기 설정
파란원을 좌우로 움직이시면 글자크기가 변경 됩니다.
이 글자크기로 변경됩니다.
(예시) 가장 빠른 뉴스가 있고 다양한 정보, 쌍방향 소통이 숨쉬는 다음뉴스를 만나보세요. 다음뉴스는 국내외 주요이슈와 실시간 속보, 문화생활 및 다양한 분야의 뉴스를 입체적으로 전달하고 있습니다.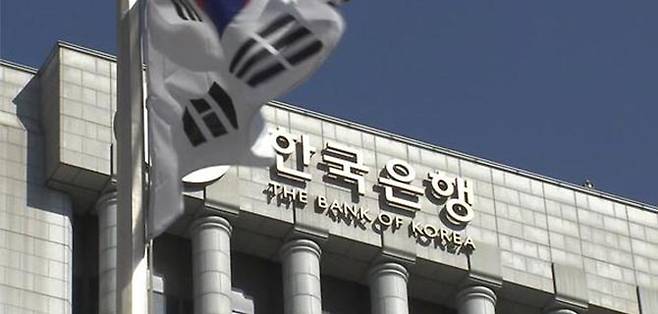 South Korea's growth potential would stop at an average 2.0 percent for this year and the next due to Covid-19 fallout, according to a study by the Bank of Korea Monday.
The BOK estimated the country's potential gross domestic product growth, the highest economic level that can be achieved over the medium term without generating excess inflation, to average at 2.0 percent from 2021 to 2022.
The bank analyzed total factor productivity and investment lifted the potential GDP growth rate by 0.9 percentage point and 1.4 percentage points, respectively. The economic fallouts from Covid-19 crisis, however, are estimated to have cut the output growth potential by 0.2 percentage point and labor force factor by 0.1 percentage point.
The latest estimate, produced based on new analysis modeling that accounts for Covid-19 impacts, has placed the country's 2019-2020 potential GDP growth at 2.2 percent, down from 2.5 to 2.6 percent estimated in August 2019 before the Covid-19 hit.
For the period, the Covid-19's negative impact on the potential output growth was estimated at 0.4 percentage point.
Covid-19 cost a toll in sales for businesses and jobs, weakening the Korean economy that has been losing steam from thinning working age population and other structural factors, said the report.
Previously, the International Monetary Fund has estimated Korea's 2020-2022 potential GDP growth to average at 1.8 percent and the Organization for Economic Cooperation and Development at 2.4 percent.
To bring up the country's potential GDP growth back to the level before the Covid-19 crisis, the country must work to minimize the damages while effectively tackling structural challenges through effective policy implementations, such as supporting new growth industries, improving investment conditions and facilitating employment of vulnerable workers like women and youth, recommended the bank in the report.
The BOK projects real GDP to add 4.0 percent this year and 3.0 percent next year.
[ⓒ Maeil Business Newspaper & mk.co.kr, All rights reserved]
ⓒ 매일경제 & mk.co.kr, 무단전재 및 재배포 금지