Seoul, Washington hold first ransomware meeting with U.S. ahead of Five Eyes joining
Han Ye-kyung and Lee Soo-min
입력

2021. 9. 13. 15:33
글자크기 설정
파란원을 좌우로 움직이시면 글자크기가 변경 됩니다.
이 글자크기로 변경됩니다.
(예시) 가장 빠른 뉴스가 있고 다양한 정보, 쌍방향 소통이 숨쉬는 다음뉴스를 만나보세요. 다음뉴스는 국내외 주요이슈와 실시간 속보, 문화생활 및 다양한 분야의 뉴스를 입체적으로 전달하고 있습니다.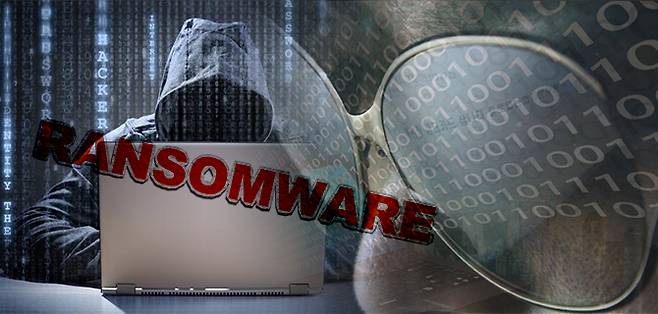 South Korea and the U.S. have held the inaugural meeting of their ransomware working group as a preliminary step to add Seoul to Washington-led intelligence-sharing alliance "Five Eyes" aimed at tackling global rise in cybercrimes.
According to the White House National Security Council, Korea and the U.S. held the first videoconference on ransomware working group on Friday to extend their alliance in response to growing cyber threats and attacks.
The working group was set up following an agreement made between President Moon Jae-in and his U.S. counterpart Joe Biden during their summit held in May, when the two leaders vowed to step up cooperation on cyber security amid a surge in ransomware attacks in both countries.
Recently, a wave of ransomware attacks hit across a number of industries in the U.S., forcing a shutdown in the country's largest meat producer JBS and oil pipeline Colonial Pipeline.

The attacks caused a series of power outages and accelerated the spike in already-strong meat and crude oil prices.
The number of cyberattacks targeting Korean government and major public institutions, including the Korea Atomic Energy Research Institute and Korea Aerospace Industries, has quadrupled in recent five years to 1.62 million cases per day, according to Korea's National Intelligence Service.
The U.S. House of Representatives last week proposed the Biden administration to consider adding Korea along with Japan, India and Germany to Five Eyes Program for concerted efforts to counter cyber threats from China, Russia and North Korea.
Founded in 1946 during the Cold War, the U.S.-led Five Eyes currently consisting of five countries—the U.S., U.K. Canada, Australia and New Zealand—is an exclusive intelligence alliance sharing classified data on international affairs.
The draft bill will be reviewed at the U.S. House and Senate subcommittees and the U.S. will make its final decision after consulting with current and future member nations.
[ⓒ Maeil Business Newspaper & mk.co.kr, All rights reserved]
ⓒ 매일경제 & mk.co.kr, 무단전재 및 재배포 금지