Post-pandemic travel checklist: where to find BTS beach,other spots from TV, film
한겨레
입력

2021. 9. 12. 10:56
자동요약 기사 제목과 주요 문장을 기반으로 자동요약한 결과입니다.
전체 맥락을 이해하기 위해서는 본문 보기를 권장합니다.
"I really loved that show, and the ocean here is so beautiful. We really got a great shot."
"I take photos to record each of those different looks. I make a mental note of the location while bearing in mind what kind of stories could be told there."
글자크기 설정
파란원을 좌우로 움직이시면 글자크기가 변경 됩니다.
이 글자크기로 변경됩니다.
(예시) 가장 빠른 뉴스가 있고 다양한 정보, 쌍방향 소통이 숨쉬는 다음뉴스를 만나보세요. 다음뉴스는 국내외 주요이슈와 실시간 속보, 문화생활 및 다양한 분야의 뉴스를 입체적으로 전달하고 있습니다.
From hidden waterfalls to Jeju forests, Korea is home to dozens of awe-inspiring locations that serve as backdrops for television, music videos — and maybe your next profile picture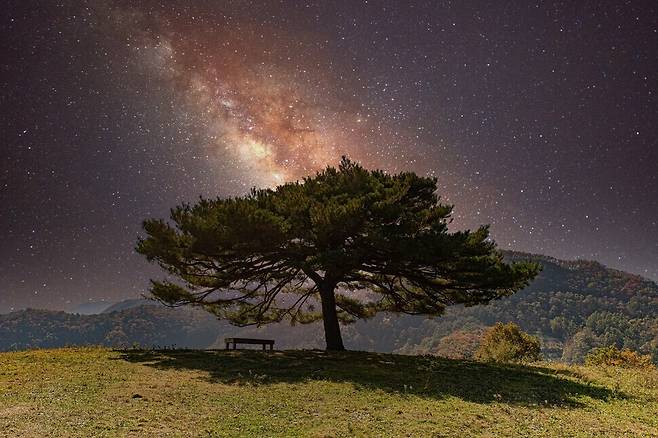 Have you ever wondered where exactly BTS filmed its music videos? Or have you ever wanted to visit the forest where the resurrection plant grows in the zombie drama "Kingdom"?
When watching a music video or a TV show, viewers become curious about where what they are watching was filmed. Shows are full of breathtaking scenery so gorgeous you can't help wondering if it actually exists in Korea.
But isn't it depressing gazing at your screen, wishing you could be where your favorite characters are?
Well, there is one option: seek out the locations yourself. Traveling may not be easy right now, but I did the dirty work so that you can set out on your own journey when the pandemic winds down.
I tracked down hidden gems in Korea that most of us have never heard of, never been to, and never seen — except once or twice on screen. Consider this your list of places to visit once the pandemic is over.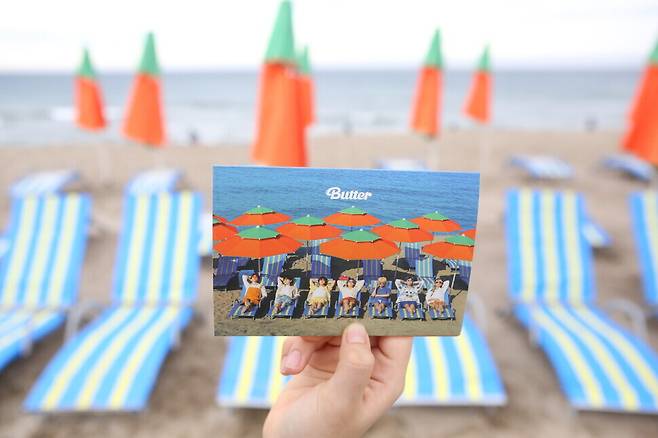 BTS photo zones in Samcheok and Gangneung
When I visited Maengbang Beach, in Samcheok, Gangwon Province, on Aug. 22, parasols and striped sunbeds on the sandy beach caught my eye.
The next thing I saw was a long line of people waiting to take selfies on them. I even noticed a couple of dedicated fans who'd brought along BTS gear and photos of the members.
Maengbang Beach is where BTS shot the photo for the cover of their single "Butter" back in March. It's become something of a mecca for BTS devotees and a stop on BTS-themed tours.
Along with the parasols and sunbeds, the BTS photo zone on the beach has a volleyball net and even a chair for the referee, recreating the BTS photoshoot for visitors to Samcheok.
"Maengbang Beach used to be lesser known than other beaches around Samcheok. But since BTS shot their album cover there, it's become a tourism mecca, attracting people from around the country," said Yu Jeong-ok, who works for Samcheok's tourism department.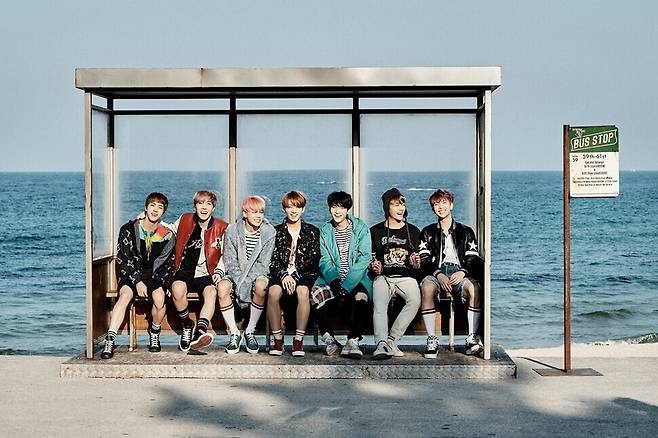 There's another BTS destination just a hop and a skip away: Hyangho Beach at Jumunjin, a neighborhood in the city of Gangneung.
Hyangho Beach was where BTS shot the cover for their 2017 album, "You Never Walk Alone." When throngs of BTS fans started converging on the beach, Gangneung officials made a replica of the bus stop from the album cover in 2018.
The bus stop exists solely for BTS fans to take photos, since no buses actually stop there. Hanging up inside the bus stop are a group photo of the BTS members and a bus route composed of BTS song titles.
There's also a phone holder in front of the bus stop so that visitors can fit the stop and the blue sea behind it in their camera frame.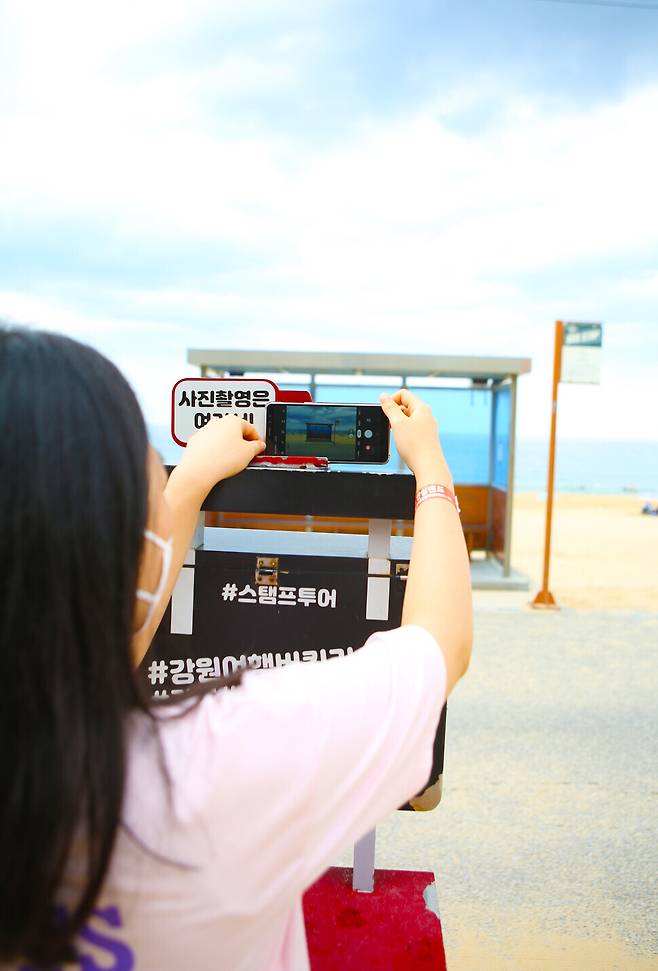 The BTS bus stop isn't the only Instagrammable spot in Gangneung. Yeongjin Beach, also in Jumunjin, was a filming location for "Guardian: The Lonely and Great God," the popular TV series starring Gong Yoo and Kim Go-eun that aired on tvN in 2016. The breakwater on this beach is the setting for the scene in which Kim Shin (played by Gong Yoo) hands buckwheat flowers to Ji Eun-tak (Kim Go-eun).
Five years have passed since the series ended, but the breakwater at Yeongjin Beach remains a popular spot for pictures.
When I visited, tourists were recreating the scene from "Guardian." Couples and families faced each other on the breakwater, with the ocean in the background, to get the perfect shot.
"My friends and I came to Gangneung to see the ocean and decided to take some photos at the 'Guardian' filming location while we're here," said Kim Mi-jeong, 28, who was on a weekend trip.
"I really loved that show, and the ocean here is so beautiful. We really got a great shot."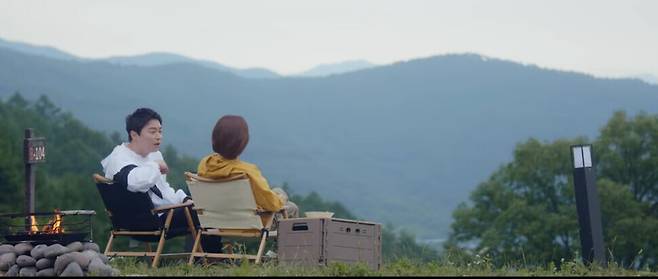 Where is that campsite from "Hospital Playlist"?
Filming locations for TV shows are every bit as popular as BTS shrines. The second season of "Hospital Playlist" (2020-), recently broadcast on tvN, includes a campsite where Chae Song-hwa (played by Jeon Mi-do) and Lee Ik-jun (Jo Jung-suk) like to go to relax.
The actual campsite is located at Sanneomi Farm, in Pyeongchang, Gangwon Province, but the scene displays a sign for Yeonin Mountain Campsite, which led many viewers to make inquiries to the wrong campsite.
The primary business at Sanneomi Farm was breeding Korea's native black goat, but the farm has also captured the attention of Korean campers. It's become a popular choice for "car camping," a form of camping in which one's car doubles as a dining room and bedroom.
"The place filmed in the TV show isn't the campsite, but rather the top of a trail that takes 20-30 minutes to climb. One popular thing to see is the 'Lonely Pine,' also called 'Sunny Pine,' at an elevation of 850 meters," a staffer at Sanneomi said.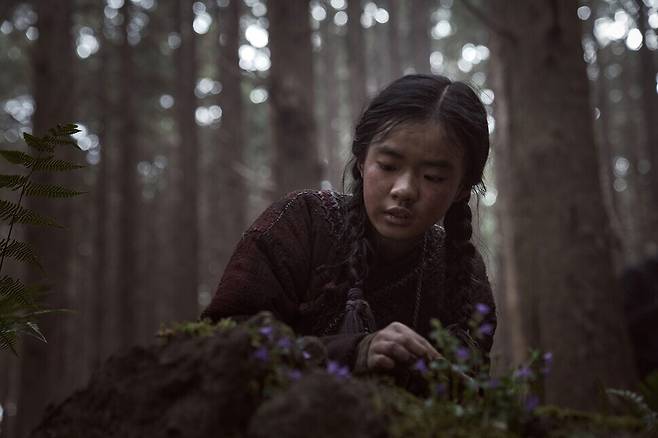 The directors of the Netflix drama "Kingdom: Ashin of the North" made extensive use of locations on Jeju Island.
The young Ashin (played by Kim Si-ah) discovers the mysterious "resurrection plant" in Meochewat Forest in Hannam Village (Namwon Township, Seogwipo). In the local dialect, the name means "forest full of rocks and trees." Between groves of cedars, dendropanax, and camellias lies a 6.7-kilometer-long walking path that takes two and a half hours to complete.
The drama actually features another Jeju forest known for its hiking trails. The scene in which poachers pursue a tiger was shot in the woods near Uigwi Village (also in Namwon Township, Seogwipo).
As for the cabin in the woods owned by Joo Dan-tae (played by Um Ki-joon) featured in episodes 11 and 12 of the second season of SBS show "The Penthouse: War in Life," scenes were shot at Byukchoji Gardens, in Paju, Gyeonggi Province.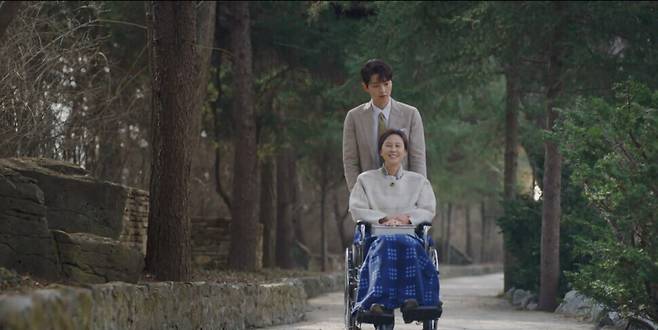 Byukchoji Gardens also appeared in the TV show "Vincenzo." There you can find the path where lead character Vincenzo (played by Song Joong-ki) walks with his mother in episode 16 of the series. The willow trees lining the path make for a lovely stroll.
"We typically host 50-60 shoots a year for TV shows, movies and magazine spreads because we offer the beauty of Asian and European gardens in a single place," an Byukchoji Gardens employee told me.
A popular selfie spot for younger travelers
Television shows often film in locations that are a joy to behold. One good example is Bidulginang Falls, in Pocheon, Gyeonggi Province. These falls have appeared in a number of shows, including "It's Okay, That's Love" in 2014.
Bidulginang Falls — literally meaning "dove nest" falls — is said to get its name from the sunken precipice, which looks like a dove nest. Doves once built nests in caves behind the falls on the Hantan River.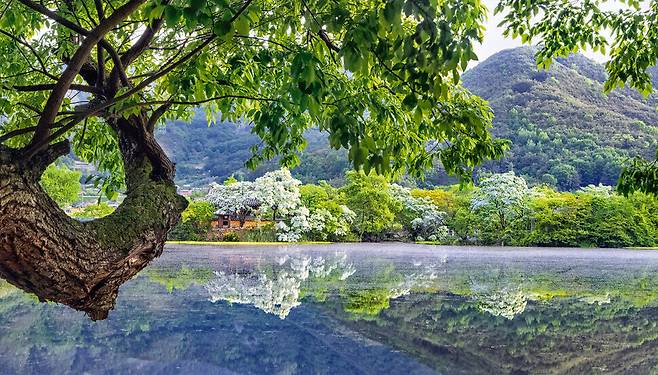 Another popular spot is Wiyang Pond in Miryang, South Gyeongsang Province. The pond was built to hold water for farming back during the Silla Dynasty. Various kinds of trees are found here, including fringetrees, zelkovas and king willows.
Regarded as one of Miryang's eight most scenic spots, Wiiyang Pond is a famous spot for reflective photography — shutterbugs show up early in the morning to snap a shot of the clouds mirrored in the pond's placid surface.
The pond is where the main characters (played by Lee Joon-gi and Lee Ji-eun, also known as "IU") go for affectionate walks in the 2016 series "Moon Lovers: Scarlet Heart Ryeo." The beauty of Wiyang Pond was also captured in the film "My Brilliant Life," released in 2014.
"Millennials and Gen Zers are visiting lesser-known filming locations in the region to take photos like the main character of a TV show and post them to social media. Local governments used to just put up a sign that read 'filming location' in such places, but they're now creating photo zones, complete with props from the drama, for visitors' benefit," said Shin Min-yeong, who works in the tourism promotion department at South Gyeongsang Provincial Office.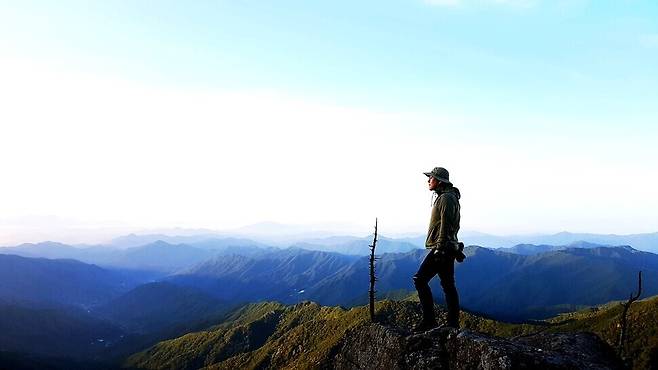 The hidden contributions of location managers
But how are these eye-catching filming locations created? It all begins with the overlooked efforts of location managers who scour the country for places to film.
Kim Tae-yeong, CEO of Location Plus, is one of Korea's most celebrated location managers. He's a veteran in the field who has found thousands of locations for films such as "The Man from Nowhere" (2010), "Tazza: The High Rollers" (2006) and "Inside Men" (2015). He's even scouted locations for BTS' music videos.
"The desolate fields that appear at the end of the music video for the BTS song 'Spring Day' are on Hyeong Island, in Hwaseong, Gyeonggi Province. The fields look so exotic that most Koreans assume they're in another country.
"I stumbled upon those fields while I was looking for a filming location over 20 years ago. I filed them away in my mind because of how bleak and deserted they looked," Kim said.
But tracking down unique and exotic locations isn't all that Kim does.
"A location manager draws a connection between place and film," he said. In other words, it takes some creativity to transform an ordinary location into a place where a particular story can be told.
"Think about a favorite park: the scenery looks different in the morning, afternoon, and evening. It also changes with the weather and the season," Kim said.
"I take photos to record each of those different looks. I make a mental note of the location while bearing in mind what kind of stories could be told there."
Filming locations for TV shows and movies are getting more attention as domestic tourism picks up. But it's worth remembering that those locations were made possible by the long and exhausting hours spent on the road by location managers, who are experts at whipping up such feasts for the eyes.
Go ahead and add these sites to your post-COVID travel checklist. One visit is enough to make you a movie star, even if only for a moment.
But if you stumble upon the resurrection plant, I'd advise against picking it.
By Her Yun-hee, staff reporter
Please direct questions or comments to [english@hani.co.kr]
ⓒ 한겨레신문사, 무단전재 및 재배포 금지