Time for a ceasefire
글자크기 설정
파란원을 좌우로 움직이시면 글자크기가 변경 됩니다.
이 글자크기로 변경됩니다.
(예시) 가장 빠른 뉴스가 있고 다양한 정보, 쌍방향 소통이 숨쉬는 다음뉴스를 만나보세요. 다음뉴스는 국내외 주요이슈와 실시간 속보, 문화생활 및 다양한 분야의 뉴스를 입체적으로 전달하고 있습니다.
"Politics need not be a raging fire destroying everything in its path," said U.S. President Joe Biden in his inauguration speech. David Brooks, a New York Times Op-Ed columnist, wrote that Biden is "a more transformational..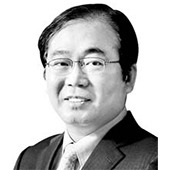 Lee Ha-kyung The author is the chief editor of the JoongAng Ilbo.
"Politics need not be a raging fire destroying everything in its path," said U.S. President Joe Biden in his inauguration speech. David Brooks, a New York Times Op-Ed columnist, wrote that Biden is "a more transformational president than you may think," adding, "Frankly, we need more political apathy in this country." America has changed.
Korea, where two former presidents are behind bars, is in a political civil war. As long as the dictum, "You will end up in jail if your party loses the presidency!" prevails, political engineering for an election victory's sake will be revered. Even in the middle of a war against the coronavirus pandemic, politics dominates.
It is necessary to compensate self-employed businesses that suffered massive losses due to social distancing measures. But the government should take a prudent approach to handing out subsidies.
After First Vice Minister of Finance Kim Yong-beom recently expressed concern about the plan, saying it is "hard to find such a compensation program in other countries," Prime Minister Chung Sye-kyun blew up. "Does this country belong to the Ministry of Finance?" retorted Chung.
Following Chung's rage, Deputy Prime Minister for the Economy and Finance Minister Hong Nam-ki, who also protested the plan, surrendered. "We will give 100 percent compensation to them by issuing national bonds," he said.
The opposition People Power Party (PPP) joined the chorus by demanding the government pay compensation as soon as possible. It is a rare step for a conservative party, which champions fiscal integrity. Although the government's annual budget is 558 trillion won ($507 billion), a political decision is being made about a plan to pay out a whopping 98.8 trillion won within four months ahead of the Apr. 7 Seoul and Busan mayoral by-elections.
The PPP's interim leader Kim Chong-in, who was skeptical about the handout, changed his position and hinted at the party's support. No one is expressing concerns about the high cost. Winning votes is worth it.
President Moon Jae-in's former chief of staff Im Jong-seok said that Board of Audit and Inspection (BAI) Chief Choe Jae-hyeong is no different from anti-government Rev. Jun Kwang-hoon and Prosecutor General Yoon Seok-youl as they act as if they were in charge. In's comment is in line with the liberal government's habitual division of people into friends and foes. Is Im demanding the BAI head serve as a lapdog for the government?
U.S. President Joe Biden's administration brushed off the declaration in Singapore between former President Donald Trump and North Korean leader Kim Jong-un as a "photo opportunity and a reality show." But Moon said the declaration was a starting point for dialogue and nominated his former National Security Adviser Chung Eui-yong, a key mediator of the summit, as his new foreign minister.
Trump's top-down approach had its strengths. But should Moon ask Biden to follow in Trump's footprints when he deals with North Korea? It could be better for Moon to first take practical measures to improve Korea-Japan relations as demanded by Biden and Japanese Prime Minister Yoshihide Suga. Moon must make a decision for the national interest, not his supporters.
The opposition party is no better. After DP Chairman Lee Nak-yon proposed a system where companies that profited from the pandemic share their profits with their struggling counterparts, Rep. Bae June-young, a spokesperson for the PPP, criticized it as an "anti-market concept that reminds of socialism." Then, what were the profit-sharing systems proposed by the conservative Lee Myung-bak and Park Geun-hye administrations?
The pandemic could serve as a golden opportunity for reforms. We can overhaul the country's direction entirely. But it is difficult to see any real vision in President Moon's Korean-style New Deal. What is missing is U.S. President Franklin Roosevelt's courage and compassion, which helped transform America into a multifaceted democracy during the Great Depression in the 1930s.
Hendrick Hamel was a Dutch sailor who ended up on Jeju Island after a shipwreck in 1653. At the time, the Netherlands owned the Dutch East India Company, which offered the world's earliest initial public offering, and the world's first stock exchange. With 34,000 merchant ships, the country became one of the wealthiest in the world.
The Joseon Dynasty (1392-1910), led by King Hyojong at the time, prioritized the collapsing Ming Dynasty of China over the rising Qing, which heartily accepted western civilization. As a result, Hamel and his 35 crew members remained captives for 13 years in Joseon. The country called them "southern barbarians."
Hamel and his crew became clowns who were forced to march in King's parades or entertain aristocrats. When they escaped to Japan, Japan questioned them and acquired crucial information about Joseon's military, transportation, geography, industry and culture, according to a book by Kang Joon-sik.
This was the gap between Japan, which already opened a Dutch trading port on the man-made island of Dejima in Nagasaki, and Joseon, which remained closed off. The light of modernization passed Joseon.
The pandemic has taught us that we all are mutually dependent, no matter our political factions and ideologies. In an uphill battle against the virus, we must restrain our greed and try to find ways to survive harmoniously. "We must set aside the politics and finally face this pandemic as one nation," Biden emphatically said. Korean politicians, too, need a "cease fire" to rebuild their country.
Copyright© 코리아중앙데일리. 무단전재 및 재배포 금지.