[Column] Seoul needs to play the diplomatic chess game to improve relations with Tehran, Washington and Pyongyang all at once
한겨레
입력

2021. 1. 15. 17:26
글자크기 설정
파란원을 좌우로 움직이시면 글자크기가 변경 됩니다.
이 글자크기로 변경됩니다.
(예시) 가장 빠른 뉴스가 있고 다양한 정보, 쌍방향 소통이 숨쉬는 다음뉴스를 만나보세요. 다음뉴스는 국내외 주요이슈와 실시간 속보, 문화생활 및 다양한 분야의 뉴스를 입체적으로 전달하고 있습니다.
S. Korea can't afford to focus entirely on a single aspect of its foreign policy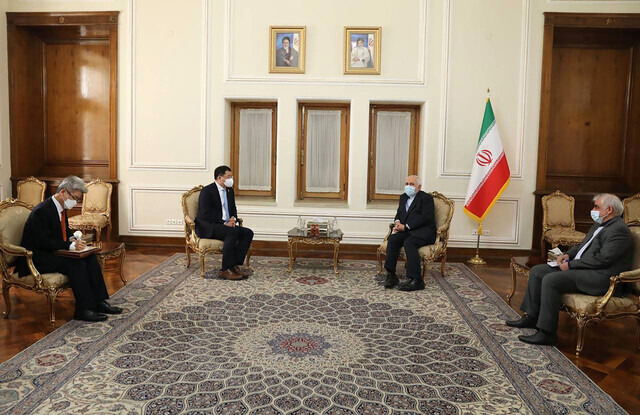 The return of a South Korean tanker and its crew members detained by Iran's Islamic Revolutionary Guard Corps (IRGC) is showing signs of turning into a long-term project. That's because it ties in with other serious issues in international relations, including US$7 billion in payments for Iranian crude oil currently frozen in Korean banks due to US sanctions, as well as the battle of nerves between Washington and Tehran as President-elect Joe Biden prepares to take office.
It's dismaying to see Iran using a civilian vessel as a bargaining chip. If there were issues of environmental pollution as Iran has claimed, then it should provide clear evidence and finish its investigation quickly so the crew can go home. This whole thing could turn out to be a blessing in disguise if South Korea uses a more advanced diplomatic approach to achieve progress in its relations with Iran, the US, and North Korea, and in negotiations between North Korea and the US.
A nuclear deal with Iran is going to be one of the Biden administration's top diplomatic priorities when it takes office on Jan. 20. In 2018, the Trump administration unilaterally withdrew from the Joint Comprehensive Plan of Action (JCPOA) established with Iran in 2015 (when Biden was vice president under Barack Obama) thanks to concerted efforts by the five permanent members of the UN Security Council (UNSC) plus Germany (P5+1). Restoring that deal will be a key step in Biden rescuing Washington's foreign policy from the disastrous shape Trump has left it in. As Biden has been stressing, multilateral diplomacy and stronger alliances are crucial to this goal.
The European countries that participated in the nuclear deal have been clamoring for the US' return. There are also geopolitical factors to take into account, including an attempt to curb China by winning Iran — a key pillar in the growing influence of Beijing's Belt and Road Initiative — over to the US side.
Yu Dal-seung, a professor of Farsi and Iranian studies at the Hankuk University of Foreign Studies, said, "One way or another, negotiations toward a nuclear agreement with Iran will begin quickly once the Biden administration takes office, and with a presidential election coming up in Iran on June 18, both the Biden administration and Iran's [Hassan] Rouhani administration are under time pressure." Yu also suggested that the various hardline measures that Iran has been mentioning "are intended to achieve swift progress with negotiations."
In Iran, hardliners and moderates are for the most part deeply at odds. But there's little to no difference between the hardliners in Iran's parliament and military and the more moderate Rouhani administration in terms of their hope of freeing up the massive sum tied up in Korean banks, which is essential to alleviate the country's economic woes and purchase vaccines and medical equipment amid the COVID-19 crisis. The Iranian government has continued pressing Seoul to resolve the issue — Rouhani has sent two personal letters to date to President Moon Jae-in — but South Korea has been muted in its response, fearing that the North Korean denuclearization negotiations could be set back if its relationship with the Trump administration sours. Over the past two years, South Korea and Iran's once cordial relationship has taken a major hit.
With the money subject to US sanctions, there are no prospects for its return without an active role on the US' part. In 2005, the US Treasury Department designated Banco Delta Asia (BDA) in Macau as a "primary money laundering concern" due to US$24 million in North Korean funds deposited there. The "BDA incident" resulted in banks around the world refusing to take part in any transfers of the money; ultimately, the US government took action, permitting a transfer of the funds to North Korea through the Federal Reserve Bank of New York.
South Korea has considered approaches such as using the frozen funds to buy vaccines for Iran or employing the Instrument in Support of Trade Exchanges (INSTEX) trade channel between the EU and Iran, but each time it has run into a brick wall with the US sanctions. On the whole, the situation suggests Seoul will need to initiate dialogue with Biden's foreign affairs and national security staff over the ship's detention and the frozen funds.
South Korea is hoping that North Korea-US dialogue begins as quickly as possible once Biden is in office. But the Biden administration will likely focus its diplomatic resources on reviving the Iran nuclear deal. National Security Advisor-designate Jake Sullivan was one of the Iran deal's orchestrators in 2015. Secretary of State-designate Antony Blinken has said the Iran nuclear deal needs to serve as a model for resolving the North Korean nuclear issue. South Korea needs to prioritize resolving its issues with Iran in its alliance with the US during the Biden era. In the process, it could act as an intermediary in the US-Iran tug-of-war over nuclear negotiations. Seoul also needs to present its road map for North Korea-US dialogue and inter-Korean relations to the Biden administration.
With its latest Workers' Party of Korea (WPK) Congress, Pyongyang sent the message that it's willing to engage in dialogue if Seoul and Washington alter their approach, but that things could escalate into provocations if they don't — including the development of tactical nuclear weapons. South Korea needs to work with the US on resolving its issues with Iran, while ensuring the Biden national security team doesn't let the window close on negotiations with North Korea. Rather than narrowing the focus of the Iran issue to the tanker's detention, Seoul should turn it into an opportunity to deploy its strategy in the complex chess game of international politics. We also need to see more proactive steps, such as an Iran visit by Minister of Foreign Affairs Kang Kyung-wha or an economic mission.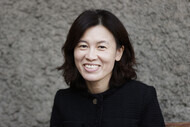 By Park Min-hee, editorial writer
Please direct comments or questions to [english@hani.co.kr]
ⓒ 한겨레신문사, 무단전재 및 재배포 금지