Kukje Gallery wins Wallpaper* Design Awards 2021
글자크기 설정
파란원을 좌우로 움직이시면 글자크기가 변경 됩니다.
이 글자크기로 변경됩니다.
(예시) 가장 빠른 뉴스가 있고 다양한 정보, 쌍방향 소통이 숨쉬는 다음뉴스를 만나보세요. 다음뉴스는 국내외 주요이슈와 실시간 속보, 문화생활 및 다양한 분야의 뉴스를 입체적으로 전달하고 있습니다.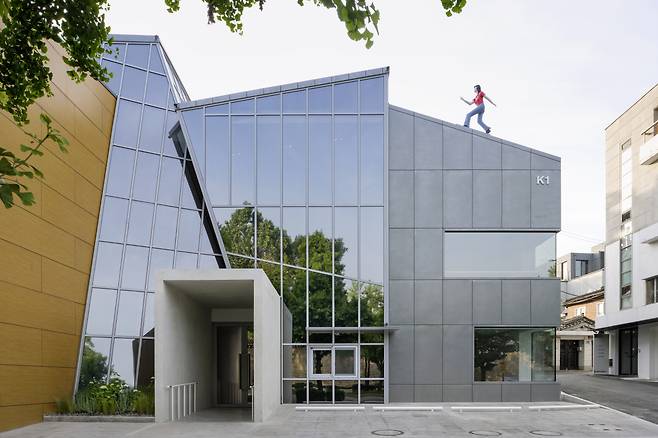 Kukje Gallery's newly renovated K1 building has been chosen as the winner of the Best Cultural Draw at the Wallpaper* Design Awards 2021.
Design magazine Wallpaper* annually announces the winners of the awards in its February issue, publishing the list of outstanding places and products across the world from the past 12 months.
The gallery's K1 building is a multiuse arts complex featuring an expanded gallery space, cafe, restaurant, yoga studio and private gym where works by the artists represented by the gallery are on display. "It (the K1 building) is rethinking how and where art should be experienced," the magazine noted on the gallery's creative transformation of an arts space.
The renovated space was designed by interior designer and architect Teo Yang, who is based in Seoul. "I hope the gallery evokes the curated atmosphere of a collector's home. ... Visitors are encouraged to imagine living with the work," the designer said of his design.
Kukje Gallery in Samcheong-dong, central Seoul -- which consists of three exhibition spaces, K1, K2 and K3 -- reopened last year after the renovation, celebrating its 38th anniversary.
The gallery is currently hosting solo exhibitions of American installation artist Jenny Holzer and French artist Jean-Michel Othoniel through the end of the month.
By Park Yuna (yunapark@heraldcorp.com)
Copyrightⓒ Herald Media INC. All rights reserved.