Denial of citizenship for foreign man caught drunk driving legitimate: court
입력

2021. 1. 8. 12:29
수정

2021. 1. 8. 12:59
글자크기 설정
파란원을 좌우로 움직이시면 글자크기가 변경 됩니다.
이 글자크기로 변경됩니다.
(예시) 가장 빠른 뉴스가 있고 다양한 정보, 쌍방향 소통이 숨쉬는 다음뉴스를 만나보세요. 다음뉴스는 국내외 주요이슈와 실시간 속보, 문화생활 및 다양한 분야의 뉴스를 입체적으로 전달하고 있습니다.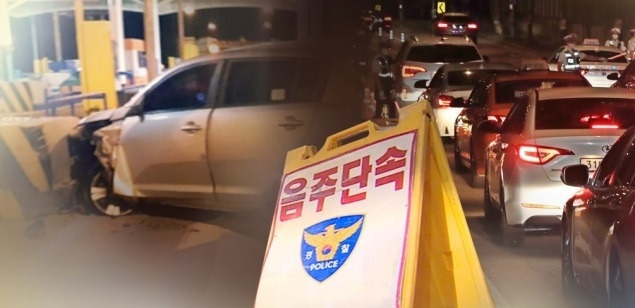 The government's decision to deny a naturalization application of a foreign national who was convicted of driving under the influence of alcohol was legitimate, according to a local court's ruling.
The Nepalese man, who married a Korean woman in 2014, applied for naturalization in May 2018. He was convicted of drunk driving and given a fine in November 2019 while his application was being reviewed.
The Justice Ministry denied the application in February 2020, citing his failure to "behave appropriately."
The man filed an administrative suit to invalidate the decision, saying he could not help but drive under the influence of alcohol to save his wife.
"I thought my wife had returned home after drinking alcohol together with colleagues but I found her unconscious in my car and I thought she had a stroke or hypothermia so I couldn't help but drive under the influence of alcohol to take her to the hospital," he was quoted as saying during the hearing.
The Seoul Administrative Court, however, backed the ministry's decision, saying he mistook his wife' condition because of his excessive consumption of alcohol.
At the time of the drunk driving incident, his blood alcohol level was 0.186 percent, beyond the level for license revocation of 0.08 percent or higher, according to the court.
Committing a DUI offense during the period when his naturalization application was in review made it difficult for the country to accept and recognize him as a member of the society, the court said, citing the good conduct requirement for naturalization.
But the court added that he can still become a Korean citizen if he proves he has a good moral character and does not cause other troubles for a certain amount of time, given there is no limit on the number of times one can apply for naturalization.
By Ock Hyun-ju (laeticia.ock@heraldcorp.com)
<ⓒKoreaHerald(www.koreaherald.com)무단전재 및 재배포 금지>
Copyright© 코리아헤럴드. 무단전재 및 재배포 금지.