Disney Plus' ESPN to shake Korea's sports broadcasting market
Lee Yong-ik
입력

2021. 1. 8. 11:39
수정

2021. 1. 12. 10:57
글자크기 설정
파란원을 좌우로 움직이시면 글자크기가 변경 됩니다.
이 글자크기로 변경됩니다.
(예시) 가장 빠른 뉴스가 있고 다양한 정보, 쌍방향 소통이 숨쉬는 다음뉴스를 만나보세요. 다음뉴스는 국내외 주요이슈와 실시간 속보, 문화생활 및 다양한 분야의 뉴스를 입체적으로 전달하고 있습니다.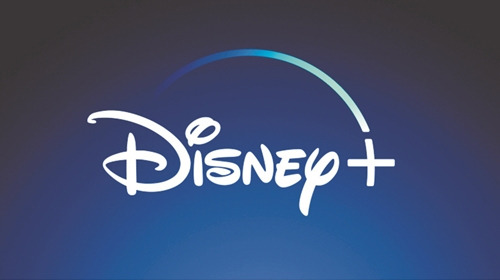 South Korea's video streaming wars spill over to the sports front as Disney Plus, armed with sports channel ESPN, is slated to enter the local market this year.
Korean players are beefing up their own sports contents. Mobile carriers SK Telecom, KT and LG Uplus have been using their streaming platforms to experiment with virtual reality and augmented reality technologies in golf or baseball. Wavve, the over-the-top service launched by SK Telecom and Korea's three terrestrial broadcasters, vastly expanded its user base when it won exclusive broadcasting rights to the 2019 WSBC Premier 12, the international baseball championship featuring the world's top 12 national teams.
KT in 2018 signed an MOU with Korea's professional football league with an eye to opening a channel devoted to the K League. Coupang Play, the newly launched streaming service of Korean ecommerce giant Coupang, is also in talks to team up with SPOTV, which owns the broadcasting rights to the European Premier League in Korea.
Disney would be offering a bundle that includes Disney Plus and ESPN Plus, which would give users access to a wide selection of live sports such as NBA and NHL.
Amazon Prime is also upping its sports channel. In 2017, it agreed to pay as much as 10 million pounds ($13.2 million) a year for the rights to the ATP Tour, the world's top-tier tennis tour for men. It has continued expanding its sports contents portfolio to include NFL and England's Premier League.
One sports streaming platform that has been gaining traction is FUBO TV, an American service known for its focus on live sports channels, including NFL, MLB, NBA, NHL, MLS and international soccer, as well as news, network television series and movies. Launched in 2015, it has taken its subscription base from 130,000 in 2017 to 310,000 in 2019. By the end of 2020, it had 410,000 subscribers.
[ⓒ Maeil Business Newspaper & mk.co.kr, All rights reserved]
Copyright© 매일경제 & mk.co.kr. 무단 전재, 재배포 및 AI학습 이용 금지